« Mitt Romney Bashes Contract With America | Main | New Poll of GOP Presidential Candidates Who Would Defeat Obama Perry Comes In Second and Cain Third »
October 13, 2011
State Tea Party Express Has Great Ad About Two Rick Perry and Scott Walker Two True Leaders
New "State Tea Party Express" ad slams Obama on jobs, gives props to Rick Perry and Scott Walker
State Tea Party Express, a newly created 501c4 non-profit group that comes from the makers of the Tea Party Express, is about to launch a nationwide ad blitz with the following TV ad.

The ad slams Barack Obama as a job destroyer and points to Wisconsin and Texas as shining examples of job friendly environments. The ad is curiously favorable to Rick Perry, and brings about the feel that folks behind the Tea Party Express might be leaning towards Rick Perry with their political action support.
October 12th marks the launch of a new media and grassroots campaign aimed at confronting President Obama's "Jobs Plan." With unemployment remaining at record levels, we can no longer rely on the past policies of out-of-control spending and taxation that continue to fail. We must look to leaders the have faced similar economic turmoil, but were able to obtain positive results.
Two of these examples are Governor Scott Walker in Wisconsin and Governor Rick Perry in Texas. Gov. Walker has led a manufacturing driven jobs recovery with the sector growing at a rate more than double the national average. Gov. Perry's policies during his tenure created over 1 million jobs – even while the nation lost over 2 million jobs.
.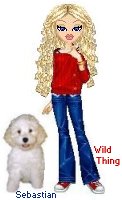 Wild Thing's comment........
Excellenrt ad! We do need men like Perry and Walker.
Posted by Wild Thing at October 13, 2011 02:47 AM
---