« Obama on Ending War in Iraq | Main | Egyptian Jailed For Insulting Islam On Facebook »
October 22, 2011
Saudi Arabian Crown Prince, 81 Years Old, Dies at New York Hospital
Saudi Arabian crown prince dies at New York hospital
Saudi Arabian Crown Prince Sultan bin Abdulaziz Al-Saud died in New York, officials said Saturday, raising succession questions in the key oil producer amid turmoil in the region.
No other details about his death were immediately available, but arrangements are under way to transport his body back to Saudi Arabia, officials said.
Crown Prince Sultan, thought to be in his 80s, was Saudi Arabia's minister of defense, and was one of the top figures in the Saudi kingdom. He's had various medical issues in recent years.
In 2009, he was in New York for surgery for an undisclosed illness and had also flown to Morocco for medical treatment over the years.
The country's royal court released a statement about the death Saturday.
"King Abdullah bin Abdulaziz Al-Saud mourns the death of his brother and his Crown Prince ... Prince Sultan bin Abdulaziz Al-Saud," the statement said.
The statement also said he died "outside the kingdom following an illness," but did not release details on the ailment.
Reports in recent years have indicated that Crown Prince Sultan was battling cancer.
King Abdullah's half-brother was the desert kingdom's defense minister for decades, meeting regularly with visiting dignitaries.
He took a leading role in Saudi Arabia's involvement in the 1991 Gulf War against Iraq, heading a coalition of about half a million troops from more than 30 countries.
Of his many children, perhaps the best known internationally is Prince Bandar bin Sultan bin Abdul-Aziz Al-Saud, Saudi Arabia's former ambassador to the United States.
Prince Bandar served as ambassador from 1983 to 2005 and was friends with the family of President George W. Bush.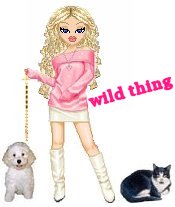 Wild Thing's comment........

FOX news has more details on the family and his death.
Not sure who will take his place.
Posted by Wild Thing at October 22, 2011 04:55 AM
---
Comments
Most of the 9-11 hijackers were Saudis. I don't know if they were products of wahabi teaching madrasses or not, but the Saudis have fiananced these schools of extremism all over the world. I want to get rid of muslim loving obama and get a president that will immediately allow new American energy resources to be harvested. Then I won't care much what happens in Saudi. Saudi Arabia is just as vulnerable to the Arab Spring as Egypt or Libya were.
Posted by: TomR, armed in Texas at October 22, 2011 01:03 PM
---
And I should give a crap because?
Posted by: Eddie (Enemy of the State) at October 22, 2011 05:11 PM
---
81 years and still waiting to be king. I wonder what prince charles feels when he sees news like this. After all his grandmother lived to 101 which when his mother is 101 he will be 81!
Posted by: Avitar at October 23, 2011 01:25 AM
---
Notice his happy butt wasn't in a Saudi hospital...
Posted by: Anonymous at October 24, 2011 07:54 PM
---