« Organizer Admits To Paying 'Occupy DC' Protesters ~ LOL These People Are So Pathetic!!! | Main | Nancy Pelosi Gives Occupy DC Protests Her Blessing ~ And This Woman Is Elected To Office????OMG »
October 09, 2011
Occupy Atlanta Silences Civil Rights Hero John Lewis!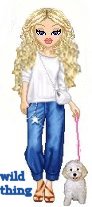 Wild Thing's comment......
I have never seen anything like this in my life. Check it out.
Posted by Wild Thing at October 9, 2011 04:45 AM
---
Comments
The leaders of this bunch of shitforbrains are teh type that could not make it in the real world. That geek in the red shirt is undoubtedly a commie puke and should face a gummint firing squad.
Posted by: Billy Ray in Cowtown at October 9, 2011 11:17 AM
---