« Charles Krauthammer: The Strategic Advantage We Got From All The Sacrifice in Iraq, "Obama Gave It Away" | Main | The Fall of The Obama Empire...! »
October 23, 2011
Karzai: Afghans Will Stand With Pakistan in War With the US

Karzai: Afghans Will Stand With Pakistan in War With the US

Afghanistan would support Pakistan in case of military conflict between Pakistan and the United States, Afghan President Hamid Karzai said in an interview to a private Pakistani TV channel broadcast on Saturday.
The remarks were in sharp contrast to recent tension between the two neighbors over cross-border raids, and Afghan accusations that Pakistan was involved in killing the chief Afghan peace envoy, former Afghan president Burhanuddin Rabbani, by a suicide bomber on September 20.
"God forbid, If ever there is a war between Pakistan and America, Afghanistan will side with Pakistan," he said in the interview to Geo television.
"If Pakistan is attacked and if the people of Pakistan needs Afghanistan's help, Afghanistan will be there with you."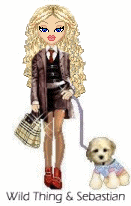 Wild Thing's comment......

Never ever trust a Muslim period. This jerk has never been a good guy, he has lied to us, made it where our troops were even more in dangers, favored the Taliban and helped against our troops.
Posted by Wild Thing at October 23, 2011 05:55 AM
---
Comments
I wonder if this fool realizes that if the US left Afghanistan, the Taliban would immediately remove his head from his shoulders.
Posted by: BobF at October 23, 2011 09:14 AM
---
I wish we would just get out of the MidEast and let them kill each other. I would also like to deport all the muzzies that have come to America to conquer us. There is NOTHING good about islam.
Posted by: TomR, armed in Texas at October 23, 2011 12:34 PM
---
American blood shed for what?????? :(
Posted by: jan at October 23, 2011 06:57 PM
---
Bob, good point, I bet he thinks like the dems do, that he is excempt as long as he does not speak ill of them.
Posted by: Wild Thing at October 23, 2011 11:35 PM
---
Tom, I would love to deport all the Muslims back, I know it won't happen but I like the idea.
Posted by: Wild Thing at October 23, 2011 11:36 PM
---
Jan, I agree, Allen West spoke about that, I pray for the loved ones of those that were killed how they must feel about this.
Posted by: Wild Thing at October 23, 2011 11:39 PM
---
Let the crumbs jihad amongst themselves... I'd love the power-hungry fight with folk who feel literacy is the Devil's work over who's most devout.
Posted by: Anonymous at October 24, 2011 07:48 PM
---