« Barack Obama makes a PSA: DON'T DO DRUGS! | Main | Gov. Perry Stands With Gibson Guitars »
October 03, 2011
Herman Cain Plays The Race Card
This is where it began....................
.
Maybe Stephanie McCrummen Just Likes Using the N Word

This is perhaps the most bizarre attack on Rick Perry to come so far.
Hugh Hewtitt has a very good take down of it. It shows the extent to which the Democrats will go to attack Republicans. Stephanie McCrummen, a Washington Post based reporter formerly stationed in Nairobi has a history of fanning racial flames out of context.
In a move that was genuinely supported by people of all races in North Carolina, McCrummen earlier this year tried to paint tea party backed school board members as racist for restructuring a school busing program in the Raleigh area. Again, there were a large number of black residents supportive of the measure, but McCrummen's reporting failed to get into that.
Now, she's out with a story about Rick Perry and his dad using a hunting camp with a big rock on it that has the word "Ni**erhead" on it. Rick Perry's father painted over the rock. At some point, they turned the rock over so it couldn't be seen.
The Washington Post story makes clear that Perry didn't like it, that his dad painted over it, that they weren't responsible for it, and that all seven people who who saw it remember it in the 80′s, might have seen it in 2008 (but really are not sure), and did not associate it with either Rick Perry or his father.
As Hugh Hewitt notes:
Many, many people were interviewed for the story. Only seven recall seeing the rock, and not one of them connect Rick Perry to it, nor do any of the people –either from among these seven or who knows how many more were contacted for the piece– tie Rick Perry to offensive comments, language or actions. Though a lot of space is devoted to this story, no detailed reporting on what the seven saw and when they saw it is included, which allows for incredible supposition about the ambiguity to take root. Thus a story that could have major implications for the presidential campaign in 2012 is built on anonymous sources whose stories aren't even detailed.
It is a drive-by slander

It also seems to be a slander Herman Cain is picking up and running with as a way to get into second place.
But Stephanie McCrummen gets to use the word ni**ger 8 times in the story and connect it to Rick Perry.

Rick Perry disputes Washington Post story on slur

"A number of claims made in the story are incorrect, inconsistent, and anonymous, including the implication that Rick Perry brought groups to the lease when the word on the rock was still visible. The one consistent fact in the story is that the word on a rock was painted over and obscured many years ago.
"Governor Perry and his family never owned, controlled or managed the property referenced in the Washington Post story. The 42,000-acre ranch is owned by the Hendricks Home for Children, a West Texas charity.
"Perry's father painted over offensive language on a rock soon after leasing the 1,000-acre parcel in the early 1980s. When Governor Perry was party to the hunting lease from 1997 to 2007, the property was described as northern pasture. He has not been to the property since 2006.

Herman Cain was asked about this on Sunday morning show " This Week".....His response is what is a big disappointment and because he chose to use the race card in his reply now Al Sharpton has made a statement that Perry should step down as a candidate. ~ Wild Thing


Perry family quickly removed offensive name from camp, campaign says
Rick Perry's presidential campaign said Sunday that his family moved quickly when they found they that the Texas hunting camp they leases was named "Niggerhead," and painted over the word on a rock next to the camp entrance.
The rapid response from the Texas governor's campaign, to a newspaper report Sunday about the camp name and to criticism from his one African-American rival, was an attempt to stem any political fallout for a candidate who has struggled to regain his footing since a weak debate in Florida and a surprise loss in a straw poll there.
The Washington Post reported Sunday that Perry's family leased the Texas land starting in 1983.
The newspaper reported that Perry said his father painted over the word in the early 1980s, and that it was eventually turned over to further ensure the word couldn't be seen. But the newspaper also reported that some other visitors recalled seeing it displayed after the early 1980s.
One of Perry's Republican opponents, , businessman Herman Cain, called the use of the name troubling.

"That is very insensitive. And since Gov. Perry has been going there for years to hunt, I think that it shows a lack of sensitivity for a long time of not taking that word off of that rock and renaming the place," Cain said on ABC's "This Week."
"Yes, it was painted over," Cain said. "But how long ago was it painted over? So I'm still saying that it is a sign of insensitivity."
Cain defeated Perry by a 2-to-1 ratio in the straw poll of Florida Republicans, a surprise setback that punctuated Perry's poor debate performances. A new Fox News poll shows former Massachusetts Gov. Mitt Romney with the support of 23 percent of Republican voters, Perry with 19 percent and Cain with 17 percent.
Ray Sullivan, Perry's campaign communications director, issued a statement soon after Cain was asked about the camp on both the ABC and Fox morning programs.
"Mr. Cain is wrong about the Perry family's quick action to eliminate the word on the rock, but is right the word written by others long ago is insensitive and offensive. That is why the Perrys took quick action to cover and obscure it," Sullivan said.

"As Gov. Perry told the Washington Post, 'The old name has its origins from another time and era when unfortunately, offensive language was used to name some land formations around the country. When my dad joined the lease in 1983, he soon painted over the offensive word. It is my understanding that the rock was also turned over to further obscure what was originally written on it.'"
Sullivan went on to stress that Perry has appointed African-Americans to several Texas posts, including chief justice of the state supreme court and his own chief of staff.
In another statement Sunday, Sullivan disputed the Post report that the word was still visibly displayed on occasions when Perry took guests on hunting trips to the leased land.
"A number of claims made in the story are incorrect, inconsistent, and anonymous, including the implication that Rick Perry brought groups to the lease when the word on the rock was still visible," Sullivan said.
"The one consistent fact in the story is that the word on a rock was painted over and obscured many years ago," Sullivan said.
The land near his boyhood home of Paint Creek, Texas, is owned by the Hendricks Home for Children, a charitable group.

.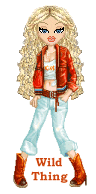 Wild Thing's comment........
Perry is resurging and our leftist MSM is busily digging up whatever dirt it can find and then Cain plays into it.

Cain did not have to play the race card on this, he could have taken the high road and he did not. This is campaign season and every interview counts, why else did they make such a big thing about Perry saying that about not having a heart. They crucified him for that.
Cain would have looked much better if he had said it had been taken care of end of story.
And this from the Chicago Tribune:
When asked last week about the name, which is now painted over, Perry said the word on the rock was an "offensive name that has no place in the modern world," the Post said.
Perry told the paper that his father painted over the name on the rock in 1983 or 1984, shortly after his family first leased the property. "Ever since, any time I ever saw the rock it was painted over," Perry said.
"Cain said the former name for the camp was "a more vile, negative word than the n-word, and for him to leave there as long as he did before I hear that they finally painted over, it is just plain insensitive to a lot of black people."
Posted by Wild Thing at October 3, 2011 04:50 AM
---
Comments
The woman in the interview says that Perry's family bought and owned the lodge. They didn't own it, they only leased it. Perry's father painted over the word after they began leasing the property. What more dis they want Perry to do?
I'm disappointed in Herman Cain's response to this woman. He could have said the Perry's took care of the problem upon leasing the land and that's good enough for me.
Posted by: BobF at October 3, 2011 09:48 AM
---

An excerpt from Victor Davis Hanson 10/1/11

To criticize Obama endangers the historical nexus between government entitlements and those who ensure them. So powerful and lucrative is this relationship that whites who question both its utility and its intent, and blacks who are vocal about its unintended destructiveness, are labeled respectively racists and Uncle Toms. Indeed, that paradox is at the heart of Obama's racial crisis: It is his own orthodox leftist agenda that has stalled the recovery and decimated black America. Yet for those who are invested in a crumbling Great Society, the remedy of unleashing the private sector and downsizing government would be worse than the recessionary malady itself.
Charging racism has psychological components as well. For left-wing blacks, it serves as a sort of preemption. When Freeman charges Obama's opponents with abject racism, they, not he, must prove that they are not racially obsessed — at least until the next slur triggers the confessional process all over again. Of course, no one is allowed to accuse Freeman of racial tribalism for suggesting that criticism of Obama is racially motivated. Yet he sees racial hope only when a person of his race is elected by a largely white electorate, and sees racism when that same person does not succeed in convincing that same electorate that he can ameliorate hard times.
For white liberals, these charges of racism offer a different sort of exemption. The lives of most affluent liberal politicians, pundits, and opinion-makers differ little from those of their well-off conservative counterparts — the good job in the N.Y.–D.C. corridor; the appropriate pre–Ivy League prep schools, right internships, and good starting jobs for their kids; and little contact with blacks, Mexican-Americans, or members of the underclass in either their suburbs or their kids' schools. Yet liberals feel terrible about their own exclusivity and the abyss between what is professed and what is lived, an angst over their voluntary segregation that is ameliorated by loudly and cheaply alleging that someone else is racist.
The paradoxes of race have even stranger contours. In the case of a Harry Reid or a Joe Biden in 2008, there was an almost gushing relief that a black candidate for president did not sound or act "black." With Obama, they at last could square the circle of publicly prizing their close associations with a black presidential candidate while (almost) privately being relieved that he sounded indistinguishable from themselves.
In contrast, white tea-party conservatives, to my knowledge, have not expressed any worry that the accent or cadence of a Herman Cain (or of, say, a Clarence Thomas) was different from their own. They apparently are less apt to equate talent or aptitude with a predetermined brand of diction or mannerism, far more ready to appreciate authenticity and candor that accrue from practical experience in the workplace. To a conservative, someone who fought in the fierce arena of private commerce deserves respect in a way that someone establishing race as essential rather than incidental to his character, in hopes of garnering state advantage, does not.
Who, then, in the Tea Party, cares that the businessman Cain does not sound like a Yale academic, or that the crease in his pants might be not so straight, or that he cannot excite tics in cable anchormen's legs? For tea-partiers, race is irrelevant: Being a Godfather's Pizza CEO apparently is proof of greater accomplishment than a long political career, an Ivy League degree, or a distinguished tenure on Wall Street.
In short, Obama's economic agenda has hurt blacks most of all. And his desperate efforts to deal with that fact have set race relations back decades.

Posted by: Gator at October 3, 2011 11:28 AM
---
Too bad. I have now lost some respect for Herman Cain. Yes, I would still definitely support Cain over obama.
This is what I was so afraid of in the GOP primaries. The candidates attacking each other instead of concentrating on pushing their policies. They have violated Reagan's eleventh commandment and that will supply the Dems with ammo.
The liberal MSM's attacks on Perry show that they fear him more than the other GOP candidates. I am sure that they would prefer a Rino like Romney to win the nomination.
Posted by: TomR, armed in Texas at October 3, 2011 11:38 AM
---
Thank you everyone so much. Gator thanks for the article.
Bob and Tom, I am also disappointed in his response. I saw today he was trying to make it into nothing.
Posted by: Wild Thing at October 4, 2011 12:59 AM
---