« Herman Cain On Jay Leno | Main | Warren Buffett Will NOT Endorse Obama's Buffett Rule »
October 01, 2011
Gov. Rick Perry's Townhall Meeting At The Adams Memorial Opera House

Gov. Rick Perry's Townhall Meeting with New Hampshire voters at the Adams Memorial Opera House in Derry. This is the Governor s first town hall meeting in New Hampshire since announcing his campaign for President in August.

HERE IS THE LIINK....PLEASE CLICK HERE TO WATCH THE VIDEO, IT IS REALLY GOOD!!!!
The video was done by C-SPAN and they do not have it where it can be posted at blogs. So I will put the LINK here for you to click on. His Townhall was so good!!!!!! I missed the first part of it when it was happening, they did it live yesteday, so I am really glad they at least have the link so I can share it with all of you.


DERRY — Texas Gov. Rick Perry delivered an anti-tax, pro-business message last night at a town hall-style forum on the Presidential primary trail.
Perry signed the New Hampshire anti-tax pledge made famous by former Gov. Meldrim Thomson.
Thomson's son, Tom, was on hand for the moment, as Perry first straddled, then brandished a giant ax that the late governor had used on the campaign trail 40 years ago with an "Ax the Tax" slogan.
"I know how to use it," Perry told Thomson, to applause and laughter.
More than 100 people turned out for the forum at the Adams Memorial Opera House.
"Americans can't find a job. Our country is in trouble," Perry told the audience.
"The fact is there is nothing ailing America that the rebirth of freedom cannot cure," Perry said. "Freedom from too much government, freedom from too much spending, from too much borrowing, freedom from too much regulation," he said.
"Imagine for a minute, if you will, an America where we can set our people free. Employers who are free from over-regulation will once again be able to invest in the economy and create jobs," he said. "Americans will be able to get back to work."
Perry was asked whether he would go after President Obama aggressively on the campaign trail.
"Today, driving in, (gas) was $3.40 a gallon. The unemployment rate is somewhere between 9 and 10 percent. We've got a double-A credit rating. And our national debt, stacked upon the back of those young men and women in that middle row, is approaching $15 trillion. You ask yourself, 'You better off today than you were two and a half years ago?' No sir," he said. "We will take it to this President, day in and day out."
He defended his stance on the need for Social Security reform, saying he would not change a thing for those receiving benefits now or those approaching retirement age.
After fielding several questions, he returned to the theme of reviving the economy. "If we don't get America working," Perry said, "All these other questions don't matter."
He stressed regulatory and tax burdens must be reduced for companies. "We have run them off," Perry said of the flight of businesses overseas.
Perry, since announcing this summer, has at times led the Republican field in some national polls, but is now in a close race with Mitt Romney nationally. He has been trailing Romney, the former governor of Massachusetts, by a wide margin in New Hampshire.
Perry's message appealed to those in attendance.
"I like what I heard. I think he's very straightforward," Linda Mrock of Derry said.
While not ready to commit to Perry, she said he was a candidate who could get her vote.
"A lot of different things he said in there I like," Jane Manning of Derry said.
.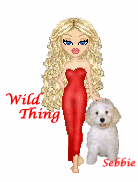 Wild Thing's comment.......
This was soooo good!!!!! I hope you watch the video as well as the transcript.

Thank you..
Posted by Wild Thing at October 1, 2011 05:47 AM
---
Comments
I did not know that New Hampshire has neither a state income tax or a sales tax. Neat.
Perry does so well giving a speech. Here he did well answering questions. Debates seem to kill him though.
Posted by: TomR, armed in Texas at October 1, 2011 11:46 AM
---
Tom, thank you so much for watching the video. Your right too about the debates and his not doing well with them.
Posted by: Wild Thing at October 1, 2011 11:50 PM
---