« Steve Forbes: Perry's flat tax 'most exciting tax plan since Reagan's' | Main | Adorable Kitty Rescue »
October 21, 2011
Carney: Obama "Absolutely" Agrees With Biden About Rapes & Jobs Bill ~ Horrible President and VP Typical Democrats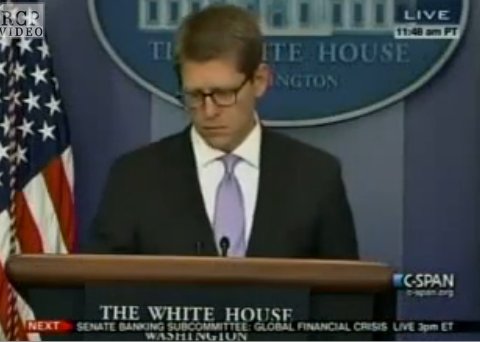 VIDEO just Please....CLICK HERE

Carney: Obama "Absolutely" Agrees With Biden About Rapes & Jobs Bill

"I think it would be hard to find anyone that doesn't agree," White House press secretary Carney said about Joe Biden's remark that rapes will increase if Congress does not pass Obama's latest stimulus bill.
Carney was asked about Vice President Joe Biden saying rapes and murders will rise if the president's jobs bill is not passed.
"I think everyone will agree with the equation that fewer police officers on the street has a direct effect on the crime rate. We saw this in the 1990's. I do know that any lawmaker up on Capitol Hill will contest that simple fact or any American who makes that assessment in their local communities. Would you want fewer or more law enforcement officers on the job? Do you think that having more officers on the job would have a positive impact on crime? That is the point that the President absolutely shares," Carney said.
.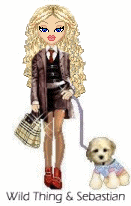 Wild Thing's comment.......
These people, Obama and Biden should never be allowed to be in any political power with the kind of threats they make. ( besides all rest of their agenda that we know is beyond horrible).
Posted by Wild Thing at October 21, 2011 03:55 AM
---
Comments
Carney is only doing what he is paid to do. Parrot the party line, even when it has no logic and makes no sense.
What is amazing is that the obvious hypocracy of the media is in full view here.
Had it it been a Perry, Ryan, Romney, or any other Republican, who had made even the slightest reference to rape, in regard to anything, it would be on the front page of, every large cities paper and the featured story on network news.
In addition the attack would have gone for days until an apology was issued and a mea culpa made. Not to mention of course that the speaker's political future would immediately be over.
I agree with you that neither Obama or Biden have any right to be where they are. The fact that they are, shows you the lack of depth and concern the majority of voters display when they cast their ballots.
Posted by: Sean at October 21, 2011 11:40 AM
---
I wonder if Biden plans on becoming a serial rapist?
Golly, GW Bush was heavily ridiculed for the way he constructed sentances and pronounced words. Biden says some of the most stupid things that even a falling down drunk might not say. When you have the (unbiased?) media on your side you can get away with murder.
Posted by: TomR, armed in Texas at October 21, 2011 06:04 PM
---
Bear Nation, I am 54-years old and look at this particular Dr. Zhicago Barackshevik 'spokesperson'
and for the life of me say, "Look peaceniker, your first name should be 'Art' - Art Carney!"
What a junior varsity political science flunkee and 100% lying scumbag!
Posted by: darthcrUSAderworldtour07 at October 21, 2011 08:37 PM
---
Is the DEA bringing drugs directly to the Whitehouse or do they have their own connation. Biden is certainly using these days.
Posted by: Avitar at October 22, 2011 01:59 AM
---
Given the underlying declining crime rates in rape and robbery you would think that even Bagdad Bob would temper Biden's remarks. Do you think that he might be trying out writing for SNL?
Posted by: Avitar at October 23, 2011 01:56 AM
---