« Rick Perry Has Made Texas One of the Most Industry-friendly States in the Nation | Main | Co-Author of 9-9-9 Plan Says Cain Should Dump National Sales Tax »
October 20, 2011
Cain and Romney Caught In Campaign Cash Scandal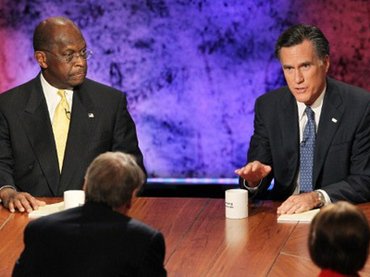 Cain and Romney caught in campaign cash scandal
What would be a race to the role as the Republican nominee for president without a little money scandal?
Thankfully Herman Cain and Mitt Romney have taken care of that as things heat up within the GOP.

Reports began to circulate on Tuesday that presidential hopeful and former pizzaman Herman Cain has spent tens of thousands of dollars on campaign contribution cash towards purchasing copies of his own books. In all, his campaign transferred over $100,000 in cash to his Herman Cain T.H.E. New Voice company, a firm that publishes and promotes literature penned by the former chair of the Kansas City Fed and Godfather Pizza CEO.
David Donnelly of the national campaigns director of the Public Campaign Action Fund has tweeted that the relationship between Cain's presidential run and business endeavors could open up a can of worms that could crush his campaign. By purchasing copies of his own commercially available books, Cain could climb up best-selling lists and not only personally profit but more or less buy himself extra media attention.
Though initially cast off largely as a joke candidate, Cain has polled favorably along with the other Republican candidates during the last few weeks.

In addition to Cain's campaign cash scandal, the run of Mitt Romney is raising eyebrows as well as reports circulate over the politician's ties with a financial consulting firm.

In only three months this year, Romney paid over $2.15 million in fees to the firm of SJZ LLC, who in turn manages the fundraising efforts of his current presidential campaign. Suspicion has arisen given that SJZ LLC founder Spencer Zwick served as finance director of Romney's 2008 campaign and is currently business partners in Solamere, an equity endeavor run in part with the would-be president's son. Additionally, John Miller, co-chairman of Romney's National Finance, is also an operating partner at Solamere. It doesn't end there, however; JRM-C Management, also operated by Miller, has been conducting business transactions with the Romney campaign as recently as late April when the presidential candidate paid the company over $12,000 for air travel accommodations.
Both Cain and Romney have made it a major point of their campaigns that in a time of dire economic conditions in the United States, America needs a businessman to revitalize the country and get it back on its toes. It shouldn't come as a surprise then that these have funneled money from their campaign into their checkbooks. Maybe these two do know how to make a buck or two?

.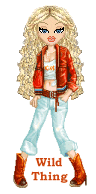 Wild Thing's comment.....
I don't like hearing this about any Republican. But as far as Romney goes he is much more of a Democrat. It hurts the Republican party.
But it is in the news and needs to be shared so they will clean up their act if it is all true.
Posted by Wild Thing at October 20, 2011 04:47 AM
---
Comments
Cain's book selling rings of former Speaker Jim Wright. I wonder if Cain is going to read all those books he is buying.
Posted by: TomR, armed in Texas at October 20, 2011 08:39 PM
---
Tom, I wonder too. I hope this story is false but I did not want to omit it in case it has more about it later on and we would not have a clue what they were talking about. Cain can fix this I would think if he did do something shady.
Posted by: Wild Thing at October 21, 2011 12:22 AM
---
Given the way taking a corporation private works he is probably using the bookselling as a means to spend money that the FEC cannot audit. After taking Godfather's private he could easily be worth more than any President in American History. Only Vice-Presidents Rockefeller under Ford and Dick Chaney under Bush are likely to be in his neighborhood.
Posted by: Avitar at October 23, 2011 03:19 AM
---