« Obama Attacks Perry For "Denying Climate Change," Insinuates Texas Wildfires Are Result Of Global Warming | Main | Lecturing Obama Loses Cool At Black Caucus Dinner; 'Stop Complaining' And March »
September 26, 2011
U.S. Senator Marco Rubio Speaks About Immigrant Tuition
On immigrant tuition, Marco Rubio sounds like a Rick Perry man

U.S. Sen. Marco Rubio, whom every presidential candidate would love to have as a running mate, sounds a lot like a Rick Perry supporter when it comes to the issue of tuition help for immigrants who grew up in the United States long after they were brought here illegally.
The issue flared up at the last presidential debate when Perry defended a bill he signed in Texas that gave in-state tuition rates to some illegal immigrants who graduated from Texas high schools. Perry was booed by the tea-party crowd.
Rubio, who hasn't and won't endorse in the race, might meet the same fate.
"I think there's general consensus behind the idea that we need to do something to help out kids who were brought here by our parents longtime ago and who have grown up in this country," Rubio said a few weeks ago, echoing comments and sentiments he made on the campaign trail last year.
"I do think that we need to figure out how we accommodate kids who have something to contribute to our nation's future. Whether it's serving in the armed forces or going on to college and graduated who have basically lived most of their lives (here)," he said.
"I would say the vast majority of Americans would say that doesn't feel right," to deport or deny education help to a person in a case where "you're going to go to college and you're a good student and you're valedictorian of your school or you're going to go into the military," Rubio said. "We've got to figure something out. And that's what we're in the process of trying to do."

When Rubio was the state Legislature he supported legislation similar to one that Perry has caught flak for.
"There was a Florida bill," Rubio said. "It was pretty limited to a number of people, you had to have a certain GPA. It was very limited in scope. I don't know what the Texas bill was. I remember the one in Florida we did some work, but it was a limited bill and it was narrowly focused on a group of people, which is one of the issues happening with the Dream Act now -- that it's not narrow."

.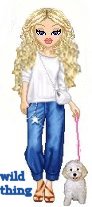 Wild Thing's comment......
And now of course this awesome man will be called a RINO, and we will see another firing squad on another electable Republican who can put away the Marxists.
Posted by Wild Thing at September 26, 2011 02:48 AM
---
Comments
It's difficult to get admitted to many colleges and it's very expensive as well today.
American born teenagers and legal permanent resident teenagers here should come first.
Posted by: Carlos at September 26, 2011 05:46 AM
---
I'm not sure what's the right way to go on this issue of educating the kids of illegals but I do see Perry's point. We can educate them and turn them into hopefully productive citizens or we can ignore them and they'll join gangs like MS-13
Posted by: BobF at September 26, 2011 09:11 AM
---
This would be a moot point if the border(s) had been secured the last many decades.
Posted by: TomR, armed in Texas at September 26, 2011 01:34 PM
---
BTW, I really like Marco Rubio. We need him to stay in the Senate. Conservatives stand a good chance of taking the White House and holding/increasing the House membership. Our weakness is the Senate. Not only are we the minority party in the Senate but we have at least 4 Rinos (Snowe, Collins, Brown, McCain) and Lindsey Graham who is wishy washy. We badly need more conservative senators.
Posted by: TomR, armed in Texas at September 26, 2011 01:53 PM
---
Thank you everyone for you thoughts and input.
I agree Tom, I really like Rubio and your right too about the borders if they had taken care of them years ago.
Posted by: Wild Thing at September 27, 2011 01:06 AM
---