« Rick Perry: What To Do On A Day Off, Perry Says This Is His Golf ~ LOL Love it! | Main | Poll Taken Says Majority Says as a CEO, Obama Would Have Been Fired »
September 29, 2011
Treasury's Bank Funding Obama's Administration's Green Projects
Treasury's Bank Funding Administration's Green Projects

The Secret Gov't Bank That's Financing More Solyndras
Sitting at the center of the Solyndra scandal is an off-balance-sheet bank at the Treasury Department that dates back to 1973.
This little-known government bank, the Federal Financing Bank [FFB], had a zero balance in 2008 for green energy projects, but now, with little Congressional oversight, it is giving out billions of dollars in loans to White House pet projects often at dirt-cheap interest rates below 1%.

In July alone, the government bank, which had $61 billion in assets, lent nearly three quarters of a billion dollars in taxpayer funds with no Congressional checks and balances.

Plus the bank is funding the insolvent U.S. Post Office; the White House's expensive green car projects at Ford Motor, Nissan and Tesla Motors; a $485 million loan to an expensive solar project that's lost $160 million over the last three years that's backed by Google, BP and Chevron; plus the FFB is funding the teetering HOPE housing bailout program, which gives delinquent mortgage borrowers breaks on their loans.
And according to KPMG's audit report of the bank, the FFB is losing billions of dollars in taxpayer money because it is forgoing collecting interest costs on already inexpensive loans that are financing projects at agencies like the Agriculture Dept.
What's scary for taxpayers is this: The FFB can borrow unlimited amounts of taxpayer money from the Treasury for these kinds of political pet projects. Under the 1973 "FFB Act, the bank may, with the approval of the Secretary, borrow without limit from the Treasury," says the bank's audited statements from KPMG.
The Treasury Department's inspector general is now investigating the bank over its $528 million loan to Solyndra. FFB's chairman of the board is Treasury Secretary Tim Geithner, and the bank's board executives are Treasury officials.
Who is getting the FFB's green energy money? As the White House and Democrats in Congress rail against tax breaks for oil companies, the FFB gave taxpayer loans to green companies with high cash burn that were spilling red ink.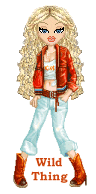 Wild Thing's comment.......
Amazing how much total corruption Obama and his people have done to our country. There really is no end to it.
Posted by Wild Thing at September 29, 2011 04:55 AM
---
Comments
Another hidden political misdirection of taxpayer money. Obviously this is the pathway used by ALL of our presidents since 1973 to fund their pet projects. I remember George W Bush on a Latin America swing throwing money around like it was confetti. Of course, obama is using this money to buy political support while at the same time shoving "green energy" down our throats. This is just another blaring example of why we conservatives do not trust big(and getting bigger) govt.
Posted by: TomR, armed in Texas at September 29, 2011 11:33 AM
---
Thank you very much for bringing this to the 'light'. This one makes my blood boil, and I realize now what a crook Nixon was. Like one of the bloggers says rope, tree, some assembly required. It's more like tar, feathers and extreme amounts of lead.
Posted by: Ivor at September 29, 2011 05:01 PM
---
Tom, your right and good point too about how it has gone on before. But like you said too Obama has thrown this into speed dial for money for his support.
Posted by: Wild Thing at September 30, 2011 02:16 AM
---
Posted by: Wild Thing at September 30, 2011 02:17 AM
---
Thank you Wild Thing, love your site and the way you treat us veterans. God bless you and keep up the good fight.
Posted by: Ivor at September 30, 2011 02:28 PM
---
Ivor, you are sooo kind, thank you so much for being here and your friendshihp. An d a HUGE thank you for serving our country that means soooo much to me.(((hug)))
Posted by: Wild Thing at October 1, 2011 04:09 AM
---