« Liberals Create Video Game in Which Tea Partiers are Murdered | Main | Anti-Semitic and Nut Case Ron Paul Wants to Pull Plug on A/C for Troops in Afghanistan »
September 07, 2011
Tonight Is The Reagan Centennial GOP Candidates Debate

No word yet on whether Gov. Perry will be able to leave the state to take part in tomorrow's GOP Presidential Debate at the Reagan Presidential Library.
September 6, 2011 Gov. Rick Perry held a press conference in the Austin community of Steiner Ranch Tuesday morning, thanking fire professionals for their help in trying to contain the wildfires throughout central Texas for the past two days.
Perry took an aerial tour of fire damage in Steiner Ranch. He took off by helicopter from Steiner Ranch Elementary School.
The Steiner Ranch fire damaged or destroyed 54 homes. It burned 125 acres. Five firefighters suffered injuries fighting the flames. All of them have since been treated and released.
Perry said there have been 3.6 million acres burned by wildfires in Texas, and about 1,000 homes destroyed, since the wildfire season began in December 2010.
The Governor says there is still a lot of work ahead.
.
Sept. 7, 2011, at the Ronald Reagan Presidential Library and Museum in Simi Valley, Calif. The debate, hosted by the Ronald Reagan Presidential Foundation, will also be co-hosted by NBC News and POLITICO.

WHEN: Begins at 8 p.m. ET/5 p.m. PT on Wednesday, Sept. 7.
It will air live on MSNBC
DEBATE LOCATION: At the Ronald Reagan Presidential Library, as a part of the Reagan Centennial Celebration.
MODERATORS: POLITICO Editor-in-chief John F. Harris and NBC Nightly News anchor Brian Williams, with questions from Telemundo's Jose Diaz-Balart.
QUESTIONS FROM READERS: POLITICO has been soliciting questions from readers for the last few weeks and will incorporate them into the debate.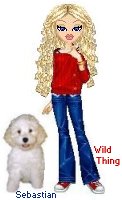 Wild Thing's comment.......
As of this posting I am not sure if Gov. Perry will attend or not. Perhaps throughout the day it will be announced.
Posted by Wild Thing at September 7, 2011 02:55 AM
---
Comments
Gov. Perry will be better served staying home and doing his duties as Governor.
This "Debate", is early in the game and there will be any more opportunities, for the Candidates to be gathered together for debates, panel discussions, etc..
I, for one, will see him staying at home as a positive. I would much prefer to vote for a man who sees his present job as being more important than whatever personal gain he would get from appearing at a debate.
Besides looking at this group of moderators, the questions asked, will more than likely be of the "gotcha" type.
Posted by: Sean at September 7, 2011 09:55 AM
---
I agree with Sean. Perry is needed in Texas. This is going to be a long election. There will be numerous debates.
Posted by: TomR, armed in Texas at September 7, 2011 01:22 PM
---
Thank you Sean and Tom for your input about this. I appreciate it.
Posted by: Wild Thing at September 7, 2011 11:44 PM
---