« Sarah Palin Arrives In Iowa | Main | Gov. Rick Perry Campaigned in New Hampshire Saturday »
September 03, 2011
Rick Perry's Campaign Tries to Raise Cash off Obama's Golf Game ~ GREAT Idea!!!!
Rick Perry's Campaign Tries to Raise Cash off Obama's Golf Game
Rick Perry's latest fundraising appeal looks to raise some money off President Obama's golf game. In an email to supporters Thursday, Rob Johnson, Perry's campaign manager, asked potential donors to open their pocketbooks to the amount of $76 — exactly the number of rounds of golf Obama has played since entering the White House.
"In honor of his prodigious golf habit, I ask you to donate $76 today – a dollar for each round of golf Obama has played since becoming president," Johnson wrote.

A golfing theme exists throughout the donation request email, tying Obama's handling of the economy to a round of golf.
"31 months, 12 days and 76 rounds of golf later, we still await the president's plan to create jobs. Or, more precisely, his next plan following the failed stimulus that spent our children's inheritance, exploded the debt and led to greater unemployment. Now the president wants a mulligan," Johnson wrote in the email.
"Help us yell a pre-emptive 'fore' before the president takes a three-iron to the economy and makes matters worse."

Perry, who has claimed the frontrunner title after catapulting to the top of polls this week, has been on a fundraising blitz since the start of his campaign nearly three weeks ago.
He crisscrossed Texas this week, attending fundraisers in Austin, Dallas, Fort Worth, Houston and San Antonio. He also crossed the Texas border into Louisiana and Oklahoma to raise some cash as well. The Perry campaign plans to hold fundraisers in California and New York later in the month.
And what about Perry's golf game? The Texas governor thanked Triton financial for sponsoring the 2011 Champions Tour in Austin and was even paired with a pro-golfer in a 2007 tournament that benefited Shriners Hospitals for Children. But the reviews of Perry's golf game didn't bode well for the Texas governor.
"Perry did, however, bring along a security contingent complete with those Secret Service-type earpieces, which would have been interesting if it wasn't so laughable given the only thing most knew about him was that he was the guy you backed up 20 yards from each time he addressed a shot," a Las Vegas Review-Journal columnist wrote.
Perry spokesman Mark Miner told ABC News that the governor had golfed before but didn't play regularly.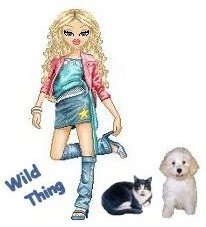 Wild Thing's comment.........

LOL This is such a great idea. heh heh It slams Obama at the same time.
Posted by Wild Thing at September 3, 2011 03:55 AM
---
Comments
Obama and the FIRST family sat in the White Sox VIP box at their baseball game and a note was given to Barack from a Sox fan. He stood up and picked up the First Lady and threw her out of the box...
Then the Secret Service agent said, "No! Mr. President... The note said for you to throw out the First Pitch!" WE THE PEOPLE vote in less than 14 months!
Posted by: darthcrUSAderworldtour07 at September 3, 2011 08:26 AM
---
Posted by: Wild Thing at September 3, 2011 11:56 PM
---