« Comments From Congressional Black Caucus: Allen West and Herman Cain Called 'oreos, and Again Call Tea Party Racist | Main | Obama Asks House Dem To File His Jobs Bill ( $447 tax bill), Bill Still Has No Co-sponsors »
September 28, 2011
Rick Perry An Immigration Radical? Hardly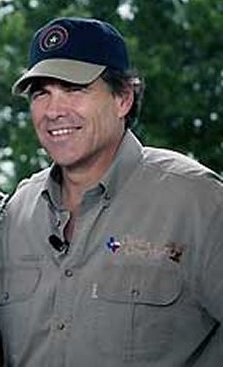 Fort Worth Star Telegram is a major Obama supporter and has never been kind to Perry ~ Wild Thing

Rick Perry an immigration radical? Hardly

Texas Gov. Rick Perry is a radical who encourages illegal immigration.
Really?
That incendiary line of attack in the free-for-all among Republican presidential hopefuls begs for a deep breath and a dose of rational reflection.
Since 2001, Texas has allowed students to qualify for in-state college tuition if they've lived in the state for three years leading to high school graduation, completed their studies for a diploma or a GED, and enrolled at a public higher education institution.
Citizens, legal residents and other immigrants can get lower rates under the law. Students who meet the criteria but aren't U.S. citizens yet must file a statement that they intend to seek legal status.
The policy, which won widespread support in the Legislature before getting Perry's signature, has moral, practical and financial dimensions.

Illegal immigrant students who qualify under the law for in-state tuition were brought to the United States as children; consider this their home; and, by staying in school, have demonstrated a commitment to better themselves and become civic contributors. They most likely are not going anywhere, so it's more sensible, as Perry has pointed out, to make sure they're educated than a "drag on our society."
Perry's Republican opponents portray this well-considered decision as an inconceivable giveaway of taxpayer benefits to the undeserving.
At the Sept. 22 Republican debate, former Massachusetts Gov. Mitt Romney said that "an illegal alien" could get a "$100,000 discount" for four years at the University of Texas: "That kind of magnet draws people into this country to get that education, to get the $100,000 break. It makes no sense."
U.S. Rep. Michele Bachmann of Minnesota and former U.S. Sen. Rick Santorum of Pennsylvania also tried to paint Perry as some immigration softie who's handing out money bags at the border.
But here's some perspective.

The flagship UT Austin is one of the most expensive state universities and the hardest to get into. Tuition for full-time undergraduate students varies by academic college: For a business student, the four-year benefit of in-state over out-of-state tuition amounts to $99,640. For a liberal arts student, it the difference would be $87,024 over four years.
So, Romney's not far off on the four-year figure. But according to the Texas Higher Education Coordinating Board, in the 2009-10 fiscal year, 612 students at UT Austin qualified for in-state tuition under the special provisions.
The Coordinating Board doesn't have a breakdown of how many of the students are here illegally.
Overall during 2009-10, 16,476 students qualified under the residency law for in-state rates: 12,028 were enrolled at Texas' 80 community, technical and state colleges; 4,403 were at the 35 public universities; and 45 were at eight health-related institutions.
That represents about 1 percent of all students enrolled in the state's colleges and universities, according to the Coordinating Board.
Support has come from the influential Texas Association of Business and chambers of commerce, as well as educators, the Texas Catholic Conference and civil libertarians.
In 2009, Texas Attorney General Greg Abbott upheld the law. This summer, the U.S. Supreme Court also rejected a challenge to a similar law in California.
Maybe this kind of policy choice wasn't right for Romney's Massachusetts, Santorum's Pennsylvania or Bachmann's Minnesota. But Texas lawmakers, including Perry, have concluded it's right for Texas: a public investment that will yield a long-term payoff for the state's well-being.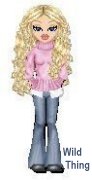 Wild Thing's comment.......
Interesting that a liberal paper would be good to Perry and not attack him.
Posted by Wild Thing at September 28, 2011 03:47 AM
---
Comments
What's not being said is that most states give in-state tuition to the children of Illegal Aliens and many even give the tuition break to the Illegals themselves.
I'm wondering how these children of Illegals fill out the FASFA form? In filling out this form for my son, the government wanted to know more about his parents than they did on him. The FASFA form is required to be submitted in order to get student loans. Unless these Illegal Aliens were wealthy, they had to have student loans for their children to attend college and to get the loans, they needed to submit a FASFA.
Posted by: BobF at September 28, 2011 07:24 AM
---
Bob, thank you for sharing about that. I had no idea and you know first hand about those forms.
I hate that this is an issue but I can understand why and I wish we had out borders protected to the max. Maybe one day we will, I hope so.
Posted by: Wild Thing at September 28, 2011 05:54 PM
---
Part of the problem is that many states give instate tuition to students from the next door states. Kentucky students go to Indiana Universities at instate rates and vice versa.
Perry's problem is his next door neighbor is Mexico as well as New Mexico and Oklahoma, Arkansas, Louisiana etc.

Posted by: Avitar at September 30, 2011 07:44 PM
---