« Treasury's Bank Funding Obama's Administration's Green Projects | Main | Gov. Rick Perry Playing The Piano For Houston's 2 Minute Drill Segment »
September 30, 2011
Poll Taken Says Majority Says as a CEO, Obama Would Have Been Fired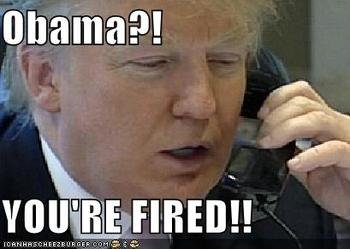 Fox News Poll: Majority Says as a CEO, Obama Would Have Been Fired
If Barack Obama were president of a major U.S. company, he'd be fired by now. That's what American voters think — by a 52–38 percent margin.
Fifty-six percent of independents think a corporation's board of directors would have already handed Obama his pink slip. Nearly a quarter of Democrats also believe Obama would be out (23 percent).
In Obama's real job as president, a Fox News poll released Thursday found that while 43 percent of voters approve of his performance, just over half — 51 percent — disapprove.
Eight in 10 Democrats approve (80 percent) of the job Obama's doing, while nine in 10 Republicans disapprove (90 percent).
President Obama receives 31 percent approval among independents, which matches a previous record low in August. Over half of independents — 55 percent — disapprove.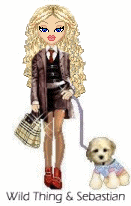 Wild Thing's comment.......
Fired and sent to jail would be my wish.
Posted by Wild Thing at September 30, 2011 03:45 AM
---
Comments
Posted by: Bob A. at September 30, 2011 11:11 AM
---
This is a guy who hasn't even held a minor management position in a fast food place.
Posted by: BobF at September 30, 2011 11:53 AM
---
BobA, thank you

BobF, soooo true. Thank you.
Posted by: Wild Thing at October 1, 2011 04:07 AM
---