« Obama Campaign's 'Attack Watch' Becomes Victim of Conservative Mockery ~ Backfires On Hate Monger Obama LOL | Main | Rick Perry Slams 'socialized medicine' ~ Thank You Gov.! »
September 17, 2011
Perry Colleagues Remember Solid Pilot And Airman
Perry colleagues remember solid pilot and airman

When Rick Perry joined the 772nd Tactical Airlift Squadron in 1974, his fellow Air Force pilots could sense the poised, self-assured second lieutenant was headed for a successful career. But many never imagined his future lay in politics, or that he would one day become the leading candidate for the Republican nomination for president.
"I knew he would be really good at whatever he decided to do," said Bobby Forman, who attended Texas A&M University with Perry and later served with him at Dyess Air Force Base in Abilene. "I had no inkling or even concept of Rick going into politics. It never crossed my mind."

It's a refrain repeated by several airmen who served with Perry in the 772nd, where Perry was by at least one account the most popular person in the unit.
"I think we were all surprised," said Dale Scoggins, who served with Perry as an aircraft commander. "We weren't talking politics a lot back then. The topic of the era wasn't deep philosophical questions."

In interviews with half a dozen men who served with Perry 35 years ago, a picture emerges of Perry as a good pilot, a competent and safety-conscious airman and a magnetic personality who often invited his comrades on hunting trips near his hometown of Paint Creek in West Texas and who could be the life of the party on the unit's many overseas deployments.

But the picture is in some ways incomplete: Perry and his campaign have so far refused to release any of the governor's military records, including evaluations he received during his Air Force career, which spanned 1972 to 1977. And Perry's military years have largely gone unexplored by Texas or national media outlets. Except for rare interviews on the subject and brief references in his two books, little more than a general narrative has become part of the public record.
Since joining the presidential race, Perry has frequently touted his Air Force experience, using it to emphasize President Barack Obama's lack of military service. "I think (service members) would really like to see a person who's worn the uniform in that office," he told reporters in August.
In the crowded Republican field, only Perry and U.S. Rep. Ron Paul of Lake Jackson, an Air Force flight surgeon, have military experience.
Perry's publicly available military documents, which the Austin American-Statesman obtained from the National Personnel Records Center in St. Louis, sketch the rough outline of a fairly run-of-the-mill Air Force career.

After graduating in 1972 from Texas A&M, where he was a yell leader, Perry entered pilot training at Webb Air Force Base in Big Spring about three months before the Paris Peace Accords brought what was supposed to be an official end to the Vietnam War. Fighting would continue for a couple more years, but by the time Perry joined the 772nd squadron in 1974, American air forces had been pulled out of Vietnam.

He became a pilot of C-130s, the military cargo planes that have been a workhorse in the military air stable since the 1950s.
He moved through the ranks at a normal pace, according to his superiors in the unit, and left the Air Force as a captain.
According to an official history of Perry's currently deactivated squadron, the unit flew throughout the world, making airlifts from Mali to Panama and participating in relief efforts that brought grain and aid to earthquake- and flood-stricken regions.
Though Perry's publicly available records and accounts don't point to any obvious problems or anomalies, and though Perry has made his military service an important part of his fledgling presidential campaign, experts say his campaign is likely exercising an abundance of caution when it comes to releasing his full military records.
"From a campaign point of view, it strikes me that they're not interested in putting out any information that they don't have full knowledge of or control over," said Daron Shaw, a former George W. Bush campaign strategist and government professor at the University of Texas. "It's not clear what the upside is. The campaigns are so risk-averse, they don't want to deal with it."
Shaw said the campaign would be likely to thoroughly vet the records to make sure they don't cause any problems and then seek to time any release for maximum political impact, perhaps tying it to a major foreign policy speech.

"They want to do things on their own terms," Shaw said.
Another reason campaigns hesitate to release military records is that by their very nature, military evaluations include pluses and minuses, meaning even routine evaluations can be interpreted negatively, said UT government professor Bruce Buchanan.
"If I'm a candidate, I don't want stories like that out there," Buchanan said.
Most presidential candidates have been reluctant to release full military records in recent years, even when military service has been a campaign cornerstone.
Bush famously was involved in skirmishes with the media over release of his Texas Air National Guard records and didn't release some until after his first term; Sen. John Kerry, D-Mass., didn't release the entirety of his records until after his failed 2004 campaign; and even Sen. John McCain, whose service in Vietnam was a pillar of his 2008 campaign, did not release the entirety of his extensive naval records after questions emerged over his flying safety.
Shaw said he ultimately expects Perry's campaign to release his records. "They could dig their heels in, but all that would do is fuel conspiracy theories," he said.
Perry joined the Air Force as the Vietnam War was winding down, and Perry's A&M classmate and squadron comrade Forman said the war loomed large among members of the A&M Corps of Cadets, where he said he and Perry were determined to become officers.
"Hundreds of our mutual friends ended up over there, and many of our friends left A&M early and went over," he said. "It was definitely a big part of our young adult lives: you have an obligation to serve your country, and that was definitely a big part of our thought processes as well as we entered our obligations as officers. In mine and Rick's case, we wanted to be pilots, and the best way was through the Corps of Cadets and entering the Air Force."
According to his service record and an official history of the 772nd Tactical Airlift Squadron, Perry joined the squad in 1974, about a year after the squad did a short rotation in Southeast Asia, flying in and out of the war zone.
Former squadron mates say Perry made an immediate impression on his fellow airmen when he arrived at Dyess Air Force Base in 1974 after flight training.
"People are assessing you from the moment you walk in the front door," said Forman, an Abilene resident who served as an aircraft commander with the 772nd squadron. "You were dealing with massive personalities. All of us were extremely confident young men, and he thrived in that environment."
"I remember he was slim, trim and in good athletic condition," said William Alexander of Colleyville, another pilot who served at Dyess with Perry. "I thought he was a pretty sharp guy and dependable. Some (airmen) you had to worry about, but he was on top of things."

Former mates say Perry, then a bachelor, often invited them on duck hunting trips and that his rental house near the base became a hangout for other officers.
"He was probably the most popular kid in the squadron," said Thomas Epperson, a retired pilot in Woodstock, Ga., who mentored Perry when he first joined the Air Force. "He was a lot of fun, a good guy."

The squadron deployed ceaselessly during the 1970s, making regular flights to Germany and England, as well as trips to Africa and Central America, to provide relief aid.
Fellow pilot John Petro, of Garden Ridge, remembers a trip to Turkey when local base workers went on strike, forcing hungry airmen to eat military ready-to-eat meals. "The next crews brought us in bratwurst from Germany. Rick was on one of those crews, and we were so happy to see him," he said. "He had a reputation as a good pilot. He was a good, capable pilot and very safe."

Scoggins, now a real estate consultant in Abilene, said the atmosphere on overseas deployments was boisterous and fun-loving. "It was kind of like a fraternity environment," he said. "The emphasis in that time was where's the nearest cold beer, where are we going to sleep tonight, where's the party."
Perry recently said during a speech at Liberty University that he found God after his time in the Air Force.
"I was 27. I'd been an officer in the United States Air Force commanding a fairly substantial piece of sophisticated equipment, telling men and women what to do. But I was lost spiritually and emotionally. And I didn't know how to fix it," Perry said.
Perry has also said that his frequent overseas deployments shaped his post-military outlook. "It became abundantly clear to me, at that particular point in time, that America was this very unique place and that our form of democracy was very rare," he told the Abilene Reporter-News in April.
.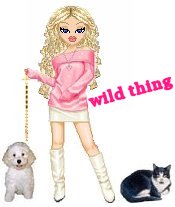 Wild Thing's comment.......
So how many pieces like this did we see in Obama's campaign ? I don't mean military experience (of course) but something as basic and normal as quotes from people in his past that remembered him ???

We are still waiting on John Kerry's military records, aren't we.
And no one knows whether Obama was really enrolled at any of his schools other than assuming that he was enrolled at Harvard when he was on the law review. But somehow, no one's leaked his transcripts.
Posted by Wild Thing at September 17, 2011 03:40 AM
---
Comments
A & M well I guess Colt McCoy is out as a VP choice.
Posted by: Mark at September 17, 2011 06:20 PM
---
I was going to say that Kerry never released his records.
Posted by: BobF at September 17, 2011 09:31 PM
---
Posted by: Wild Thing at September 18, 2011 12:43 AM
---