« GREAT Speech By Gov. Rick Perry: Obama's Middle East Policy Is Naive, Arrogant, Misguided and Dangerous | Main | Obama's Fast and Furious Program Linked To 200 Murders In Mexico and 11 Crimes In USA Including 1 Murder Of US Border Agent »
September 21, 2011
Obama's White House Pressure Four Star General William Shelton of Air Force Space Command To Favor LightSquared

Sean Hannity talked about LightSquared & developments in recent News regarding the National WiFi Broadband Network due to launch.
LightSquared plans to offer wholesale national mobile LTE broadband WiFi for companies such as VoX Communications among others. They await FCC approval for use of their network which also prevents companies like VoX Communications from running on their Network.
White House Pressure for a Donor?
The Pentagon has worried for months that a project backed by a prominent Democratic donor might interfere with military GPS. Now Congress wants to know if the White House pressured a general to change his testimony.

The four-star Air Force general who oversees Air Force Space Command walked into a highly secured room on Capitol Hill a week ago to give a classified briefing to lawmakers and staff, and dropped a surprise. Pressed by members, Gen. William Shelton said the White House tried to pressure him to change his testimony to make it more favorable to a company tied to a large Democratic donor.
The episode —confirmed by The Daily Beast in interviews with administration officials and the chairman of a congressional oversight committee —is the latest in a string of incidents that have given Republicans sudden fodder for questions about whether the Obama administration is politically interfering in routine government matters that affect donors or fundraisers. Already, the FBI and a House committee are investigating a federal loan guarantee to a now failed solar firm called Solyndra that is tied to a large Obama fundraiser.
Now the Pentagon has been raising concerns about a new wireless project by a satellite broadband company in Virginia called LightSquared, whose majority owner is an investment fund run by Democratic donor Philip Falcone.
According to officials familiar with the situation, Shelton's prepared testimony was leaked in advance to the company. And the White House asked the general to alter the testimony to add two points: that the general supported the White House policy to add more broadband for commercial use; and that the Pentagon would try to resolve the questions around LightSquared with testing in just 90 days. Shelton chafed at the intervention, which seemed to soften the Pentagon's position and might be viewed as helping the company as it tries to get the project launched, officials said.
"There was an attempt to influence the text of the testimony and to engage LightSquared in the process in order to bias his testimony," Rep. Mike Turner (R-OH) said in an interview. "The only people who were involved in the process in preparation for the hearing included the Department of Defense, the White House, and the Office Management and Budget."
Turner is chairman of the House Armed Services subcommittee that oversees Shelton's space command and GPS issues; the panel explored the issues between LightSquared and the Pentagon at a hearing Thursday.

.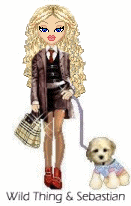 Wild Thing's comment...........

Nice huh...sheesh. More stuff to add to all the things Obama and his administration think they can get away with. Being the world is upside down right now they probably willl.

Like in the video they said it is not only political but also a crime.
Posted by Wild Thing at September 21, 2011 02:47 AM
---
Comments
When is a special prosecutor going to be appointed to investigate this White House?
Posted by: BobF at September 21, 2011 07:13 AM
---
The Chicago way. The obama way. This president is taking criminal politics to new heights. I hope he is the first (ex)president to serve jail time.
Posted by: TomR, armed in Texas at September 21, 2011 01:14 PM
---
Speaking of the military, did anybody realize that yesterday ended Don't Ask / Don't Tell? It's now ok to be an open homosexual in the Armed Forces.
Posted by: BobF at September 21, 2011 02:45 PM
---
Well he can kiss his career good bye.
Posted by: Mark at September 21, 2011 04:00 PM
---
Equality trumps an orderly cohesive military that requires uniformity of code, duty and conduct throughout the ranks.
Equality trumps the proud history and noble culture (well into its third century) of the best uniformed military force ever created.
Equality trumps national security.
It's a creed,
equality and environmentalism trumps everything.
It is a vile, loathsome and destructive creed that must be defeated along with this political correctness nonsense which all makes a few "feel better" at the expense and sacrifice of the many.
Posted by: Carlos at September 21, 2011 04:12 PM
---
Thank you everyone sooo much.
Posted by: Wild Thing at September 22, 2011 03:55 AM
---