« Mitt Romney Aide...Said In Cockiness: "It's over. Perry is toast." | Main | Herman Cain Wins Florida Straw Poll »
September 25, 2011
Obama Administration Set to Ban Asthma Inhalers Over Environmental Concerns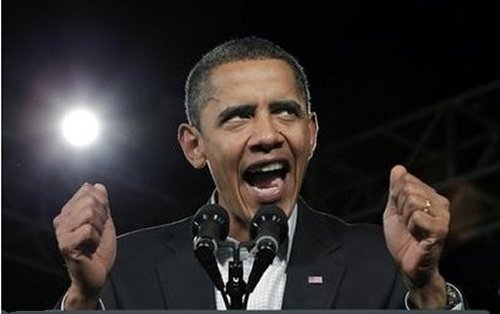 Obama Administration Set to Ban Asthma Inhalers Over Environmental Concerns

Remember how Obama recently waived new ozone regulations at the EPA because they were too costly? Well, it seems that the Obama administration would rather make people with Asthma cough up money than let them make a surely inconsequential contribution to depleting the ozone layer:
Asthma patients who rely on over-the-counter inhalers will need to switch to prescription-only alternatives as part of the federal government's latest attempt to protect the Earth's atmosphere.
The Food and Drug Administration said Thursday patients who use the epinephrine inhalers to treat mild asthma will need to switch by Dec. 31 to other types that do not contain chlorofluorocarbons, an aerosol substance once found in a variety of spray products.
The action is part of an agreement signed by the U.S. and other nations to stop using substances that deplete the ozone layer, a region in the atmosphere that helps block harmful ultraviolet rays from the Sun.
But the switch to a greener inhaler will cost consumers more. Epinephrine inhalers are available via online retailers for around $20, whereas the alternatives, which contain the drug albuterol, range from $30 to $60.

The Atlantic's Megan McArdle, an asthma sufferer, noted a while back that when consumers are forced to use environmentally friendly products they are almost always worse.

.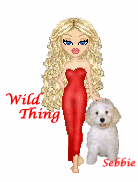 Wild Thing's comment.......

Obama and the EPA are evil, pure, unadulterated evil!
Must protect the environment from all those who may be able to breath if their Asthma is brought under control. Obama...deciding who can breath and who cannot. sheesh
Posted by Wild Thing at September 25, 2011 06:50 AM
---
Comments
Absolutely, evil, Wild Thing.
Most of us take simple involuntary breathing for granted.
Ever witness an asthma sufferer grasp for air without their inhaler ? It's awful, especially for kids.
Environmentalism trumps relief for asthma sufferers.
-Just part of this vile creed where environmentalism and equality trumps everything.
This is really sick. This creed must be defeated. What a farce, how despicable, evil indeed.
Posted by: Carlos at September 25, 2011 09:00 AM
---
Does anyone except an idiot really believe that these inhalers, which fit in the palm of your hand, are dangerous to the environment?
Posted by: BobF at September 25, 2011 09:22 AM
---
What a bunch of malarky! I guess he really doesn't care what happens to asthmatics,those with copd or other lung disorder requiring an inhaler. Sometimes doctors give inhalers to those with pneumonia, too. He is such an idiot!
Posted by: Lynn at September 25, 2011 09:33 AM
---
Since when does the FDA base their decisions on drugs based on supposed environmental impact?
Posted by: BobF at September 25, 2011 10:49 AM
---
Another restriction by our obese mother government. Mother Govt. tells us what size toilet tanks we have to have, what type light bulbs we have to use and now bans inhalers to asthmatics. This last one by international treaty. Our last four presidents have been globulists and these bans are examples of trading American sovereignty for international "goodwill". I bet these inhalers will be available in Mexico and Canada.
Posted by: TomR, armed in Texas at September 25, 2011 01:35 PM
---
TomR, people who live close to Canada and Mexico now go there for medications they can't get in the US...stuff that actually works.
Posted by: BobF at September 25, 2011 02:46 PM
---
I want to thank all of you for your input and responses to this.
Posted by: Wild Thing at September 26, 2011 12:11 AM
---
I have said it before when Obama's staff comes into the room the IQ drops.
Posted by: Avitar at September 26, 2011 11:40 AM
---