« Gov. Rick Perry's Response To Texas Death Penalty Question At Debate Drew Cheers and Other Perry Responses ~ Awesome! | Main | Massive Power Outage Hits 5 Million in San Diego and Other US Southwest Areas and Mexico »
September 08, 2011
NBC Affiliate in Milwaukee Will Carry The Packers Pre-Game Over Obama's Speech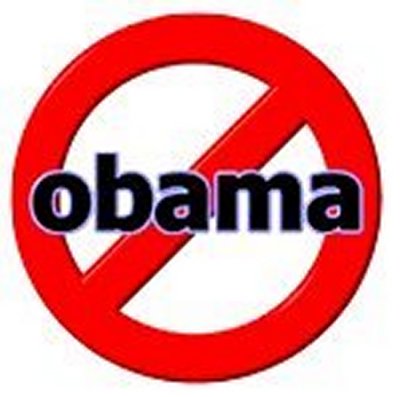 NBC Affiliate in Milwaukee Will Carry The Packers Pre-Game Over Obama's Speech To Joint Session

NBC picks Packers over Obama in Milwaukee
He probably didn't know it at the time, but when President Obama greeted Green Bay Packers quarterback (and California Golden Bears alum) Aaron Rodgers at the White House this August, he was shaking hands with the competition. And not because Obama is a Chicago Bears fan.
The NBC affiliate in Milwaukee, Wisconsin, WTMJ TV announced yesterday they will not be airing Obama's jobs speech at 7 PM EST Thursday night. instead they are opting for their own pre-game coverage of the Packers Saints game scheduled to kick off at 8 PM. Green Bay's NBC affiliate, NBC 26, will also go with the Packers pre-game show over Obama.
Saints fans do not appear to be as devoted to their team. WDSU, the New Orleans NBC affiliate, plans to stick with Obama.
.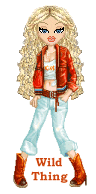 Wild Thing's comment......
LOL I love it. I could care less what he has to say. I have really had it with Obama putting the American people down, his lies, threats and destruction of our country.
New RNC Ad Hits President Obama for His Big Talk on Job Creation:
"Sound Familiar?"
Posted by Wild Thing at September 8, 2011 05:55 AM
---
Comments
Obama's political grandstanding for a run in 2012, nothing more. Giving money for education to prevent jobs is not creating jobs. When enough teachers receive pink slips maybe they'll see the problems they and their unions have created. If they don't care enough about educatin, students and their jobs to give back then I sure as hell don't care about them remaining employed. If he had a plan it should have as DeMint said been sent to Congress so that it could have been looked at and discussed.
Posted by: Bob A. at September 8, 2011 08:24 AM
---
Being a station in Milwaukee, Wisconsin, they wouldn't dare not show the Packers pre-game show.
Posted by: BobF at September 8, 2011 09:12 AM
---
Isn't this the state where all the lefty legislators, went to Illinois so they wouldn't have to vote on the Republican Governor's measures?
Isn't this the state where the lefty Public Union members are constantly holding demonstrations at the State House and any other place where the Governor appears, in order to disrupt the flow of things.
I wonder if these same legislators will be going elsewhere, like Illinois, so they can view Our Dear Leader's latest trip into fantasy land.
Will the Public Union Members stage violent protests at the headquarters of the NBC affiliate?
These are rhetorical questions,are they not?
Posted by: Sean at September 8, 2011 10:54 AM
---
It seems that all dictators love to give grandiose speeches praising themselves and promising the world to the masses. obama loves to make promises. However, I don't think that Shirley got her mortgage paid off or her "free" gas. My guess is that the ratings for obama's speech will be very low.
Posted by: TomR, armed in Texas at September 8, 2011 12:20 PM
---
The Packers have a helll of a lot more credibility that obama would ever have. And besides the Pack has won 4 Superbowls, a commitment to excellance something obama never learned. So who give a rats arse what this two bit kenyan half-wit thinks anyway.
Posted by: Mark at September 8, 2011 04:13 PM
---
I just can't watch and listen anymore.
Three years into this charade and menagerie, I just can't take hearing his voice.
I read the transcripts of his speeches.
And for relief after, I enjoy political humor like this:
http://www.miamiherald.com/video/?genre_id=6634#
and here:
Posted by: Carlos at September 8, 2011 08:25 PM
---
Sorry, that link to the Miami Herald was misdirected.
That Oppenheimer is a complete idiot, don't waste a second with his blather.
I meant to direct to this funny Jim Morin animation of the President "Fired Up" walking a treadmill going, like his rhetoric, no where:
http://www.miamiherald.com/video/index.html?media_id=108394601
Posted by: Carlos at September 8, 2011 08:45 PM
---
i love it, the rapidly disappearing american middle class knows that the only change they want from obama is a new administration. !
Posted by: latitude38 at September 8, 2011 09:30 PM
---
Thank you so much all of you. I am so blessed and honored to know each one of you. Thank you!!!!
Posted by: Wild Thing at September 9, 2011 03:02 AM
---