« Poll Taken Says Majority Says as a CEO, Obama Would Have Been Fired | Main | Romney Says The Heritage Foundation Agrees With Him On Romneycare and Mandates, But They Have Changed Their Position »
September 30, 2011
Gov. Rick Perry Playing The Piano For Houston's 2 Minute Drill Segment
Governor Perry reveals his hidden talent, which has always had a huge impact in his life. ABC, Channel 13, Houston's 2 Minute Drill segment asks a question of each candidate that allows voters to discover the answers to personal and issue topics. This one is about Rick Perry.
.
This is a wonderful article about Perry and his wife. Well worth reading! ~ Wild Thing
Rick Perry: My wife prodded me to enter presidential race

Governor Rick Perry, the Republican presidential contender, has said that "the reason" he is running for the White House was that his wife told him "to do your duty".
Speaking at a fundraising event for campaign donors in Beverly Hills, California on September 8th, Mr Perry praised his wife Anita, stating that "we grow beautiful women in Texas" and it was 45 years since they had first met at a piano recital near his home in Paint Creek, Texas.
"And actually, the reason I'm standing before you is that, I was quite comfortable and happy being the governor of the state of Texas, and as she shared with me, 'You know, you're reasonably good at it'," he said.
"But she said, 'You do not have the privilege to stand on the sidelines. Our country is in trouble and you have to do your duty'. And so honey I want to say thank you for prodding me across the line."
Some of Mr Perry's detractors have said that he was pushed into running for president and that his poor debate performances reflect a lack of motivation. A senior adviser to Mitt Romney, the Texan's main rival, said that Mr Perry had embarked on "a careless candidacy prompted by his wife" and campaign consultants.
Mrs Perry, however, is seen by the Perry campaign as a major asset and is being used to help introduce him to voters and "humanise" him after a recent drop in popularity that has seen him, according to a Fox News poll, slip behind Mr Romney.

Mr Perry often tells anecdotes about his wife. In his first appearance in Iowa, he took his jacket off and joked: "This shirt has a few wrinkles in it. It's not my wife's fault."
This week, Mrs Perry, who has previously remained in the background of her husband's campaigns, has been holding solo events on the stump. At a breakfast in Urbandale, Iowa this week she said that he was "going to be better prepared" at the next debate. "He's never had a debate class nor debate coach in his life."
The $1,000 per head Beverly Hill fundraiser was attended by about 150 people and hosted by Paula Kent Meehan, a philanthropist, former actress and model and co-founder of the hair care company Redken.
Mr Perry spoke in the Japanese gardens of Mrs Kent Meehan's opulent French Regency style home at 1174 Hillcrest, which she bought from Elvis Presley in 1971.
The event was private and followed a more exclusive $5,000 per head gathering in a small pagoda elsewhere in the gardens. A recording of Mr Perry's comments was made available to The Daily Telegraph.
Mr Perry talked glowingly of his wife, his childhood sweetheart, describing her as "awesome" and "my best friend and a wonderful mother and wife, First Lady and a great advocate for healthcare in our state".
Referring to the presidential debate held at the Reagan Library the night before, he said it had been "magnificent for Anita and myself to be overlooking those beautiful Simi Valley hills, to look out underneath the wings of Air Force One, to think about Ronald Reagan".
The Texas governor has often spoken of how influential she was in his decision to run for president. In an Associated Press interview in July, before he announced he would run, he recalled a "very sobering conversation" with his wife.
"It was one that made me sit down and reconsider my blanket rejection, if you will, of my interest in running for the presidency. I've gone from 'no way, no how' to 'I'm going to think about this' to getting comfortable in my heart and calm in my soul that this is an appropriate thing to do.
"I still don't wake up every morning and go, 'Man, being a president of the United States is something I dream about every day,' no more than, I suppose, a soldier on June the 5th or June the 6th of 1944 looked forward to running up the beach at Normandy."
Mrs Perry, a nurse whose father was a doctor, is a passionate opponent of President Barack Obama's health care reform. In a Time magazine interview this month, Mr Perry said: "I mean we've got one of the finest, if not the best, health-care systems in the world. She sees Obamacare as destroying that."
Katherine Cesinger, a spokesman for Mr Perry, told the Telegraph: "As the governor has said, Mrs Perry urged him to stop and take a look at this and really think about the opportunity that was in front of him."
But, she added, there were also "a number of other people whose opinions and concerns and advice" he sought. "He took that all into consideration but absolutely Mrs Perry was a big factor in beginning that process."

.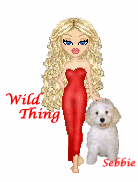 Wild Thing's comment......
I love how he talks about his wife too.
Posted by Wild Thing at September 30, 2011 03:47 AM
---