« Herman Cain Sings "God Bless America" Over Images Of The Horrific Events Of 9/11 | Main | Very Special Budweiser 9/11 Commercial ~ Thank you Budweiser!! »
September 10, 2011
George Soros: 9/11 Memorials are Nothing but Muslim Hate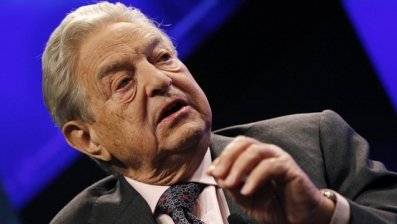 Soros: 9/11 Memorials are Nothing but Muslim Hate

George Soros has spent an inordinate amount of his life trying to change the landscape of economics to his benefit. Now he's attempting to manipulate the sentiments surrounding the 9/11 anniversary.
As the U.S prepares to acknowledge the 9-11 10th Anniversary, multi-billionaire financier George Soros released a report that claims a conservative cabal of groups and individuals are Islamophobic and the 9-11 memorials are more about hatred for Muslims than commemorating the killing of close to 3,000 Americans by radical Islamists.
Soros calls these Americans, most of whom are conservatives, Fear Incorporated.
The Soros group known as the Center for American Progress (CAP) is deliberately attempting to take attention away from events in the U.S. that are in progress to commemorate the worst terrorist attack in U.S. history, and focus that attention on claims of Muslim-bashing by members of counterterrorism think-tanks, terrorism analysts and some members of the news media such as Fox News Channel.

That one of the report's authors is in custody due to a suspected relationship with Hamas says it all.
One of the authors of this Soros-CAP report was interviewed by Al-Jazeera's Samer Allawi, who is now in custody in Israel facing allegations that he's a covert agent of Hamas.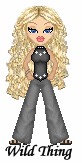 Wild Thing's comment.......
It's a shame that Soros couldn't have taken someone else's place on 9-11.
Soros and Satan partners for eternity.
Obama's buddy.
Posted by Wild Thing at September 10, 2011 02:55 AM
---
Comments
His history is despicable, during the War, WW2 he collaborated with the NAZI's against his own people, Jews, just to save his own ass. When the Russian moved in he worked with them against his own people.
They say, there's a special place for Dirtbags like this, one where he would be viewed as God sees him. In all honesty, I think and believe that for a mere, 50 cents we could hasten that trip to eternity. And let the Son of a Bitch burn in hell forever. Because he's has willingly given up his membership in the society of human beings.
Posted by: Mark at September 10, 2011 07:52 AM
---
Why anyone gives him any credence is beyond me.
He is an enemy within our own midst. Yet the media still plays him up as if he were some, all knowing guru.
The only thing I can think of to justify, what the media does in his case, is that they are promoting their Diversity, by allowing all sides to be heard.
That being sad you rarely see an op-ed written castigating or mocking this man, as you do when a Conservative makes statements, that may be considered outrageous.
Posted by: Sean at September 10, 2011 10:02 AM
---
As a Nazi sympathizer, it's a wonder the Israelis never took him out.
Posted by: BobF at September 10, 2011 08:07 PM
---
THEY have to answer to Almighty God one day when He calls them to report for JUDGMENT!
At this tome 10 years ago we were going to bed, only to wake up to HELL on earth as 2,996 innocent Americans and 120 foreigners were slaughtered in 3 states within 3 hours by 19 evil islamofascist terrorists...
Posted by: darthcrUSAderworldtour07 at September 10, 2011 09:57 PM
---
Thank God he is as old as he is. Truly he is as close to a bond villain as we have. If only we have an agent with a license to kill to take him out. After what he did to Maggie Thatcher and lived we have to accept that even Hitler would not be assassinated now.
Posted by: Avitar at September 10, 2011 11:29 PM
---
Thank you everyone so much.
If Israel ever did take Soros out I would not be against it that's for sure.
Posted by: Wild Thing at September 11, 2011 03:13 AM
---