« Mexican Drug Cartel Leader "had 1,500 people murdered" | Main | Vile Remarks By Joe Biden As He Says Tea Party Republicans Have "Acted Like Terrorists" in Debt Limit Battle »
August 02, 2011
U.S. House Passes Debt Limit Agreement as Rep. Gabrielle Giffords Enters Chamber
U.S. House of Representatives passing the Debt Limit Agreement today by a 269-161 margin.
As the final votes were being cast, spontaneous applause began to echo through the House Chamber as members realized Arizona Rep. Gabrielle Giffords had entered to cast her vote. Giffords was casting her first vote on the floor since being shot by an assailant in January. The Debt Limit Agreement now moves to the U.S. Senate for a vote tomorrow, August 2, 2011, at 12 Noon ET.

Joe Biden told reporters he joked with shooting victim about "cracked heads." Vice President Joe Biden, with a big smile on his face, walked to the House floor and said, "I came to see Gabby, that's why I'm here." …When Biden was asked about what he spoke with Giffords about, he joked, "She's now a member of the cracked head club like me."
.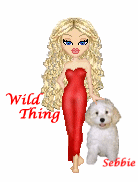 Wild Thing's comment.......
This is remarkable, how she has been on the road to recovery.
It is amazing how Biden just had to say the wrong thing. He was NOT shot in the head. To compare what he had to what happened to this woman, the two are apples and oranges.
Posted by Wild Thing at August 2, 2011 05:50 AM
---