« 25 U.S. Navy SEALs Among the 31 U.S. Forces Killed in Helicopter Crash in Afghanistan; Taliban Takes Credit | Main | Desperate NOT To Be Blamed Even As History Proves Dems At Fault! Democrat New Mantra "The Tea Party Downgrade' »
August 07, 2011
S&P Warns Of A Second Downgrade For USA
Michele Bachmann on Fox News on FOX with Neil Cavuto. Both Neil and Bachmann point out that Obama hasn't said a word about the S&P downgrade. Bachmann says he needs to come back from Camp David.
As Neil points out at the beginning of the video.....Obama did not even mention the downgrad by S&P in his Sat. address on TV. ~ Wild Thing
.
S&P warns of a second downgrade

Standard & Poor's warned Saturday that the US government could face a second downgrade if government fails to make real cuts to the debt.
One day after lowering the nation's platinum triple-A credit rating, Standard & Poor's analysts warned Saturday that the U.S. government could face a second downgrade if the economy continues to struggle and the government fails to make the cuts outlined in the debt ceiling agreement.
The ratings agency on Friday downgraded the nation to AA+ for the first time in history, saying partisanship in Washington is preventing dramatic deficit reduction.
S&P managing director John Chambers told reporters on a Saturday conference call that the toxic mix of a listless economy and political infighting will cause government debt to grow.
"Compared to some other highly rated governments, the U.S. government does not have the proactive ability to put public finances on a firm footing," Chambers said.

His colleague David Beers said the partisan discord increases the risk that Washington will not achieve effective policy remedies.
"For that reason, there's a lot of uncertainty about the future debt burden," Beers said.

S&P: U.S. Faces Further Downgrade Beyond AA+

The U.S.'s new double A+ rating "could go down more in a time frame of six months to 24 months," to double-A, depending on government action to cut the deficit, John Chambers, managing director and chairman of Standard & Poor's sovereign ratings committee tells FOX Business senior vice president and anchor Neil Cavuto in an interview on FOX News Saturday.
That means the U.S. government effectively has until at least February to find additional cuts to meet S&P's demand for at least $4 trillion in total deficit reductions over the next decade.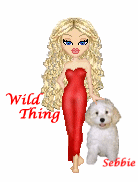 Wild Thing's comment........
If they would get rid of ObamaDEATHcare that would save millions!.....Start There! And get rid of Obama - that will save trillions !!

The S&P guy responsible for the ruling was interviewed yesterday by Niel Cavuto. He was not apologetic and stood up strong for the down grade.
Niel asked if other nations had been down graded before. He answered yes.
Neil asked how long it generally took to have the rating reverted to AAA.
He answered..... well, about 9 to 18 years!
Posted by Wild Thing at August 7, 2011 04:55 AM
---
Comments
I don't see how our rating can't golower as long as the same group is in Washington, with the same idea that we have a bottomless pit of money. And they keep printing more worthless script. They had the chance to stop this insanity and didn't and both side are just as responsible as one of them. Not only interest onthe debt go up but every other item will be affected by this rating adjustment.
But hasn't this been the plan all along to collapse the system. Thats exactly what obama is doing, and nobody is paying any attention to this part of it.
Posted by: Mark at August 7, 2011 08:45 AM
---
Mark, your so right, that is exactly what Obama's goal is.......to collapse the system.I remember reading one time that Soros had that as one of his goals of destruction too for the US. They both want our dollar to have no value.
Posted by: Wild Thing at August 7, 2011 05:27 PM
---
They have also have begun a new phase since the start of August. The talking heads are now pumping that we were downgraded because we need to get rid of Republicans. We are now seeing the talking points turning to "Republicans are evil."
I hope this doesn't work but everybody must remember that Hitler learned from Woodrow Wilson.
Posted by: Avitar at August 7, 2011 06:15 PM
---
Lets hope obamba follows Hitlers end and kills himself in a bunker with his girlfriend Stedman and world renowned guru of nothing, Oppah.
Posted by: Eddie (Enemy of the State) at August 8, 2011 07:55 AM
---