« Obama and WH Say With New Super Committee EVERYTHING Will Be On The Table...EVERYTHING! | Main | Congressman McClintock on Fox Business Freedom Watch Speaks About The Budget Control Act of 2011 »
August 03, 2011
Security Breach At White House ~ Obama Voter ???
WASHINGTON

An unidentified man jumped the White House fence in an apparent security breach but was quickly stopped by the US Secret Service.
Two Secret Service agents on Tuesday cautiously approached the dark-skinned man, who could not immediately be identified, their rifles pointed at him as he lay face down on the North Lawn of the White House.
He was swiftly arrested.
Several police vehicles were parked outside the White House gates with their lights flashing, and security personnel could be seen patrolling the compound, including two with body armor and automatic weapons.
Reporters were asked to leave the White House lawn and the platform where television journalists stand for their live shots.
Protests are routinely held outside the White House gates and had taken place earlier in the day, but it was not clear whether the man had been a participant.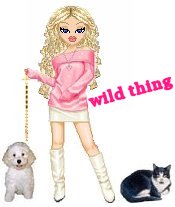 Wild Thing's comment......
LOL I could care less. Hey you guys ( Secret Service) it might be an Obama voter, you might want to give him some kool-aid or something.
OH and just one more ever so meaningful thing. An UNhappy birthday to YOU obama and NO good wishes for you.May you have a miserable birthday!
Posted by Wild Thing at August 3, 2011 05:55 AM
---
Comments
So why didn't Berry come out and shake his hand, and invite him to dinner and give him a loan for 500k for his new house. After all, obama's redefined the American dream if you are a deadbeat, low life, leftist do nothing, scumbag, this cash is for you. And the people who actually work will sacrifice there lifetime security just for your short term pleasure, because the deadbeat will surely have that house Forclosed on with in 6 months.
Posted by: Mark at August 3, 2011 07:29 AM
---
After he was released Tyrone Bengowa was invited to the oblambas private residence for a concert by Sheila (eats shit) Jackson Lee and her band of begging negroes.
Posted by: Eddie (Enemy of the State) at August 3, 2011 07:21 PM
---