« Obama On His NOT Listening Bus Tour Bashes Congress | Main | Ryan's Office Denies Report He's Considering Presidential Bid »
August 17, 2011
Sarah Palin Stops Bus Tour To Go Back To Alaska For Start Of School Year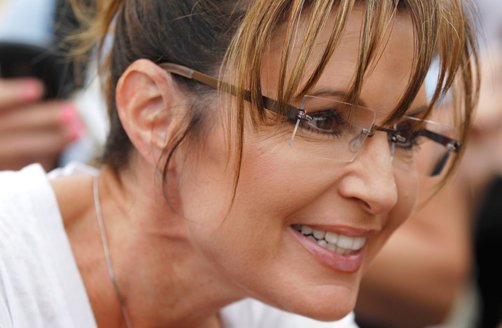 In a note posted on her Facebook page Monday, Palin said she's headed "back to Alaska for the start of the school year."
"While kids crack open their school books, I look forward to continuing my own writing and research on strategies and plans to help move our country forward," she wrote.
Palin noted that she'll be back on the road before long – she's scheduled to keynote a Sept. 3 tea party rally in Waukee, Iowa, near Des Moines.
Her Facebook note didn't mention it, but she's also scheduled to headline an Oct. 7 rally with Glenn Beck in St. Charles, Mo., according to a local conservative talk-radio station's announcement Monday.
The leg of Palin's "One Nation" bus tour that's now ending lasted four days, beginning midday Friday, when Palin appeared at the Iowa State Fair.
.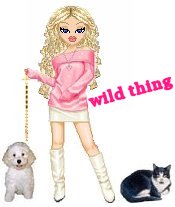 Wild Thing's comment.......
This election is the most important one in my lifetime. Maybe in all of our countries history. I am in no rush to dedicate my support to any one person yet. I am impressed with Gov. Perry and will continue to post things about him. I am impressed with Sarah Palin and when and if there is news about her ( even as a non candidate) that will get posted too.
Also right now Perry is making a difference, he is speaking out and we so need that. He is getting the left upset and I like that too. His speech when he entered was awesome and impressed me a lot. His speech so far of all those that actually have entered is the only one that stands out, that made tears come to my eyes of how I want my candidate to speak of our country.

Someone at Facebook posted that the latest date Sarah can enter (or anyone else that is thinking about it ) and be on a primary ballot in every state is November 22, 2011.

Ronald Reagan did not announce until November 13th in 1979.
The reason conventional wisdom states one has to get in early enough is normally:
1) They have to garner name recognition.
2) They have to get the signatures to qualify for state ballots.
3) They have to have dedicated supporters in all states to get out the drive to collect those signatures.
4) They have to have an on the ground game organization.
5) They have to have the money to propel them forward in the primary.
Posted by Wild Thing at August 17, 2011 04:40 AM
---
Comments
This will indeed be the most important election of our lifetime, Wild Thing, the most significant since the 1860 election of Abraham Lincoln.
The fork in the road will be wide and glaring. The choice for American citizens will be clearly delineated.
All Sarah Palin posts are welcome and justified. Someday she will be on the ballot and we will vote for her.
History proves Republicans, conservatives in particular, tend to fall in line. Our All American gal is 47 and her future is bright, too.
She will see Rick Perry as eminently qualified and not declare this time around.
Posted by: Carlos at August 17, 2011 07:38 AM
---
I hope Sarah does not enter this time. She would only split the conservative vote and that would likely result in a Romney primary win. There are plenty of places in a conservative Repub administration for Sarah Palin.
Posted by: TomR, armed in Texas at August 17, 2011 11:47 AM
---