« Golfer Paul Azinger Zings Obama Over Jobs ~ Good For Azinger For Speaking The Truth | Main | Obama corruption Mexican trucks got a million safety violations in U.S »
August 28, 2011
Rick Perry Speaking in Ottumwa Iowa. Aug. 27, 2011
Gov. Rick Perry speaking in Ottumwa, Iowa today. He talked to an enthusiastic crowd about his own small-town, farm life roots in Texas, where he was raised on a cotton farm.
Perry blasted the Obama Administration for saying "Food Stamps" is a form of economic stimulus. Perry said, "That's not the solution – that's the problem, sir. . . Economic freedom comes from work and wages – not from welfare."
" The American Way is not about empowering government, but about empowering people."

Perry said, if elected, his first act on the first day in office will be to "sign an Executive Order that wipes out this President's misguided, one-size fits-all Health Care plan called ObamaCare."
.
Krauthammer: "Absolutely" Gov. Rick Perry Could be our Next President
Charles Krauthammer this weekend saying, "Absolutely," Gov. Rick Perry could be our next President. He was asked if he agreed with New York Times Columnist David Brooks who has said it is "time to take Rick Perry seriously," because he "could be our next President."
Krauthammer responded:
"Absolutely. Look, it it could be a fluke, a Trump phenomenon, but I think it is deeper than that here. I think Brooks is right in his column. He says he has a simple message, which is: 'Smaller government, I made it work, I created jobs,' which is a powerful force in the country today. It's what powered the Republicans to their astonishing success in 2010. It's sort of Paul Ryan without the numbers and the nuance. And it's a message that if he keeps it simple, I think that could be a winning message, in the primary and even in the general election."
.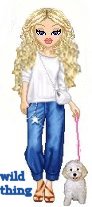 Wild Thing's comment.........
I am so glad he mentioned Obamacare. This is sooooo important to get rid of this nightmare.
Posted by Wild Thing at August 28, 2011 05:45 AM
---
Comments
I hope that Krauthammer is right. Then I hope President Perry keeps his promises.
Posted by: TomR, armed in Texas at August 28, 2011 11:19 AM
---
First things first. Get Perry elected and obozo out, then things will fall into place.
Posted by: Mark at August 28, 2011 12:02 PM
---
Tom and Mark, ditto all you both said.
Posted by: Wild Thing at August 28, 2011 05:27 PM
---