« Obama corruption Mexican trucks got a million safety violations in U.S | Main | Hurricane Irene - Weather Channel Streaker ~ OMG ...LOL »
August 28, 2011
Rick Perry - A Veteran for Veterans

Veterans for Rick Perry seeks to promote the candidacy of Governor Rick Perry as our next Commander-in-Chief. He is a veteran and he stands with veterans.
Texas Governor Rick Perry served in the U.S. Air Force from 1972 to 1977 as a C-130 tactical airlift aircraft pilot in Europe and the Middle East. In his more than 11 years as governor of the second largest state in the nation, Texas has experienced immense economic growth, balanced a $26 billion budget deficit, and maintained a solid economy while most other states were in the red. Additionally, he has led one of the most aggressive border security efforts this country has ever seen, directing more than $230 million toward border security, cutting down on gang violence and providing real-time surveillance and intelligence to law enforcement on the ground.
Of significant importance to veterans, he has promoted a veteran-friendly climate throughout Texas and supports policies that enable the men and women who've served our nation to return home to the support they need to provide for their families through strong mental health programs, educational opportunities and, of course, a vibrant economy.
As Governor, Rick Perry:
* Supported and signed "College Credit for Heroes," SB 1736 (2011), which establishes a pilot project at the Texas Workforce Commission in coordination with the Texas Higher Education Coordinating Board to develop a model for college transfer methods that maximizes academic and workforce education credit awarded to universities to veterans for military experience.
* Signed legislation making it easier for active-duty military to vote while overseas.
* Extended property tax exemptions for fully disabled veterans to their surviving spouses and signed legislation ensuring that property tax exemptions follow disabled veterans to new property if they move.
* In June 2010, Gov. Perry announced a $3 million workforce development initiative through the Texas Workforce Commission to ensure veterans and family members have the resources necessary to receive an education, procure jobs and return to civilian life after their deployments end. The initiative connects the dots between the high-quality training our military offers and college coursework and professional certification standards.
* In November 2009, the governor worked with the Legislature and the Health and Human Services Commission to secure an additional $5 million to supplement the $1.2 million from the state budget to expand mental health treatment ans support programs for veterans and their families.
* The governor also directed the Texas Veterans Commission (TVC) and DSHS to establish veteran-to-veteran (V2V) support groups across the state. These V2V groups help veterans by allowing them to share their experiences with fellow veterans.
Our country needs a candidate who will promote the values of freedom, independence, capitalism and free-market enterprise. We believe that Rick Perry is the man for the job.
.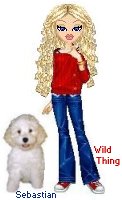 Wild Thing's comment......
This is the Veterans for Perry website.
http://veteransforrickperry.org/

And if you are on Facebook they also have a page there.

Veterans for Perry......Facebook page
Posted by Wild Thing at August 28, 2011 06:50 AM
---
Comments
I still want my man Herman Cain but I don't think he has a chance. So, now I have to hope for my dream ticket: Perry/Cain.
Like GW Bush, I believe Perry will be loved and respected by the military.
Posted by: BobF at August 28, 2011 09:22 AM
---
As governor Rick Perry has strongly supported veterans and the military. he has introduced programs that help veterans with educational assistance and to find jobs. Perry has also stepped up other programs that help veterans to obtain home mortgages or purchase farm property. Yes, Perry is a friend to veterans, active duty and Guard/Reserves.
Posted by: TomR, armed in Texas at August 28, 2011 10:24 AM
---
Bob, Cain is awesome and wise, a very smart man, and I sure hope he stays in the forefront in some way after this election. I thought about him and then when I saw the low reaction to him I felt badly and realized he cannot beat Obama when he is not getting the huge reaction he needs.
Posted by: Wild Thing at August 28, 2011 05:20 PM
---
Tom, thank you for sharing adding more information I appreciate it.
Posted by: Wild Thing at August 28, 2011 05:23 PM
---
Now, those look like some soldiers happy to have their picture taken with a political figure...
Posted by: Anonymous at August 30, 2011 11:59 PM
---