« Ron Paul Says U.S. Intervention Motivated 9/11 Attacks ~ Nut Case! | Main | DEMOCRAT Labor Day Parade Organizers: No Republicans Allowed In Parade ( Wisconsin) »
August 29, 2011
Perry, Romney To Speak In San Antonio This Week For The Veterans of Foreign Wars National Convention BUT This Is First Time In 112 Year History No One From WH Wants To Be There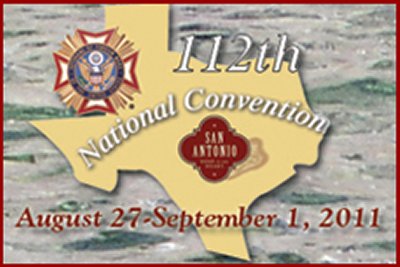 Perry, Romney to speak in S.A.
For the first time in 112 years, no one from the White House will appear at the VFW convention.
Republican presidential hopefuls Gov. Rick Perry and Mitt Romney will be in San Antonio this week for the Veterans of Foreign Wars national convention, but for the first time in its 112-year history, no one from the White House has committed to making an appearance.
Officials with the nation's largest combat veterans association said they have about 8,000 registrants, many of whom are battling airport cancellations from Hurricane Irene to make it to the downtown Convention Center for Monday's kickoff.
That's when Perry is scheduled to take the stage. By custom, he was invited as governor of the host state. Conference leaders said they have asked him to appear as state governor — not as a presidential candidate — because his invitation went out before he announced he was seeking the GOP nomination.
On Tuesday, Romney is set to speak. Several months ago, when invitations went out for speakers, the former governor of Massachusetts was at the time the lone presidential candidate to have announced, VFW officials said. The group's policy is to invite only announced presidential candidates.
"No matter what, we take heat for it," said VFW spokesman Jerry Newberry. "When President Clinton spoke one year, we caught heat from members. When President Bush did, we took heat. Same with President Obama. But we're a diverse organization, and we don't care what party (speakers) come from."

Adding to the frustration is not having Obama or any of his representatives accept the group's invitation. The organization is noted for its advocacy of veterans' rights, especially health care and military benefits, both of which are on the chopping block in talks about reducing the federal budget.
"When the President is unable to attend, it has always been customary for the White House to choose a high-level administration official as an alternative speaker," wrote Richard Eubank, the group's national commander, in a statement.
"It is an insult of the highest magnitude that for the first time in the history of the VFW, the White House has apparently decided that this great and iconic organization of combat veterans and all of its members are not worthy of its notice by not at least offering a first-tier speaker from the administration."

Obama is scheduled to speak to another veterans organization, the American Legion, on Aug. 30 in Minneapolis for its annual national convention. It has an estimated 2.4 million members and is made up of both combat and noncombat veterans.
The VFW's national gathering will last four days, concluding Thursday after a series of seminars and business meetings designed to prioritize issues for its estimated 2 million members.

.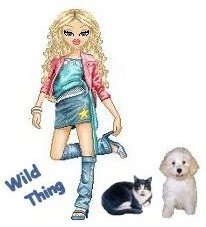 Wild Thing's comment.....
Obama should not be anywhere near our Veterans or our troops and that is my first reaction.

I do realize how it is something that is supposed to be done and like the article says each time someone is not happy with the president.

My second reaction is what a slap in the face it is for him not to go or send someeone for him.
Posted by Wild Thing at August 29, 2011 03:50 AM
---
Comments
He Is Giving UP!
Sorry that was my first reaction and I know that it isn't true. It does say that his political machine does not expect to get many votes from the people who have been down where things get hot. If he is not making a full press for voters from everywhere he must be harder pressed then the MSM will let on.
Posted by: Avitar at August 29, 2011 04:15 AM
---
I agree with Avitar. He doesn't care anymore. Did you see his attitude during the Irene "crisis"? Finally, I agree with Crissie: let's count our blessings that this POS does not show!
Btw: as a European I'm particularly fond of, and support, the VFW. We will never forget how the US saved Europe from the Nazis and then protected us against the USSR!!!

Posted by: Eddy Burke at August 29, 2011 07:15 AM
---
Excellent observations by Avitar and Eddy. He knows he won't get much support from Combat Veterans and especially Texas. Although he probably won't get much support from the American Legion either, he gets some face time in Minnesota.
You would think he could at least send the SecDef.
Posted by: BobF at August 29, 2011 07:43 AM
---
Eddy, as a combat veteran, may I say thank you.
Posted by: Eddie (Enemy of the State) at August 29, 2011 10:39 AM
---
Well, that is one BS speech the vets won't have to sit through. obama gives unlimited support to muslims but doesn't have the time of day for American vets. May piss be upon him!
Posted by: TomR, armed in Texas at August 29, 2011 11:21 AM
---
..*THE*RULER* will be unable to attend. He has to bail out his Uncle Omar..
_http://boston.cbslocal.com/2011/08/29/report-obama%E2%80%99s-uncle-arrested-for-drunk-driving-in-framingham/ ..Uncle Omar was pulling out of a joint called the "Chicken Bone Saloon" when he struck a police car. Does the apple fall far from the tree?
Posted by: Willy at August 30, 2011 01:16 AM
---