« Fox News Confirms 8 Candidates In Aug. 11th Iowa Debate TONIGHT | Main | Obama Gives Small Business Admin's Cold Shoulder About Pressure He Has Put On Them With EPA »
August 11, 2011
Sarah Palin Bus Tour To Roll Into Iowa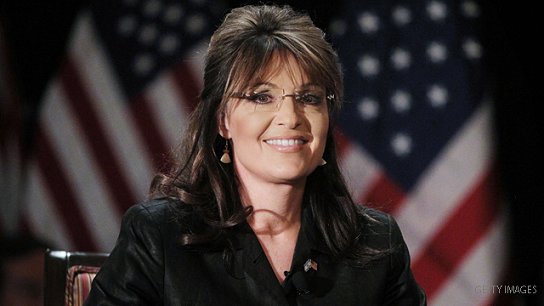 Palin bus tour to roll into Iowa
After a nearly three-month hiatus, former Alaska Gov. Sarah Palin is planning to crash the presidential party once again with a heartland-themed re-launch of her "One Nation" bus tour this week in Iowa, according to a Palin fundraising email obtained by CNN.
Palin is bringing her Constitution-themed bus to the Iowa State Fair, just 30 miles south of where the Republican presidential field will take the stage on Thursday for a presidential debate in Ames.
It's not yet clear which day the tour will begin, but her surprise arrival in Iowa will happen before the closely watched Ames straw poll. Palin is not on the straw poll ballot.
According to a video link included the fundraising email for Palin's political action committee, it appears the bus will also take Palin to Missouri and Illinois to visit the respective hometowns of former presidents Harry Truman and Ronald Reagan.
"The heartland is perfect territory for more of the One Nation Tour as we put forth efforts to revitalize the fundamental restoration of America by highlighting our nation's heart, history, and founding principles," Palin writes in the email.
Tim Crawford, the treasurer, confirmed the authenticity of the email but would not provide more the details about the tour.


Mike Ditka Thinks Sarah Palin Is A Great Lady

Mike Ditka is an old-school type of guy. Sarah Palin built her reputation on being an old-school type of woman. So it makes sense that the iconic former leader of Da Bears might harbor a fondness for the former Alaska governor/vice presidential candidate, and during a recent address in Illinois (as part of a speaker series that previously featured Palin), Ditka confirmed it for all to hear:

While speaking at the Washington Area Community Center's Lessons for Leaders (Washington, IL) on August 6, Coach Mike Ditka lambasted the mainstream media (MSM) and heaped praise on Gov. Sarah Palin. Said Ditka:
"I understand Sarah Palin spoke here last year. I admire her. She's a great lady, mother and wife, and that's more important than the [bull****] the media spreads about her."
Ditka has offered up a strong defense of Palin before. For instance, in 2010, during an interview on Fox and Friends, he said "Sarah Palin is one of the greatest people I've ever met."
When he stumped for Palin/McCain in 2008, Ditka said Palin "epitomizes all the good qualities of this country." He also called on audience members to put party affiliation and anything else that divided them aside long enough "put Country First" for a change. (Ditka lead by example by unashamedly admitting he was a Republican and a conservative, and most importantly, he said, "I am an American.")
.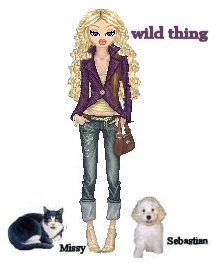 Wild Thing's comment........

"Sarah Palin is planning to crash the presidential party once again "
Notice the way CNN does their story about Sarah. Sheesh they don't slant their news much do they. GRRRRRRR

What jerks they are!

We love you Sarah!!!!

Here is the actual email that CNN was to cheap and slanted to put in their article.
SarahPAC sent out the following email:
Dear SarahPAC Supporter,
We are very happy to jump back on the bus for another leg of our "One Nation Tour"! We accept with gratefulness an invitation to meet folks at the Iowa State Fair in Des Moines this week. The heartland is perfect territory for more of the One Nation Tour as we put forth efforts to revitalize the fundamental restoration of America by hig...hlighting our nation's heart, history, and founding principles... Let's stay committed to the worthy cause – restoring all that is good and strong and free in America!
Thank you sincerely,
Sarah Palin

Posted by Wild Thing at August 11, 2011 04:55 AM
---
Comments
Well whuppty doo. Mike Ditka finally came out and said something. He is the reason we have this wienner in the white house. He was offered a spot on the Republican Ticket and then said no.
They tried to stick Alan Keyes with the task and he got beat by an unknown, because of the Chicago machine, we all know who the dirty little bugger is. Had Ditka run, there would have been nobody to beat him, Nobody. Even the most ardent leftist supporters in Chicago, who were Bears fans, would have supported 'Da Coach' for his run for the Senate.
Hopefully now he can make amends and run as Sarah's VP candidate.
or Maybe we could get Ditka to run for the White house and for his running mate, he could pick Butkis. Now that would be a match made somewhere, certainly not heaven.
Posted by: Mark at August 11, 2011 11:55 AM
---
This is really getting interesting.
It is no secret that Sarah Palin is a seasoned political campaigner. She knows how the game is played from both sides. She is a master of turning negatives into positives.

Ditka is right. Anyone who has ever played sports at any level, knows that one has to prove themselves on every play, in order to remain on the field. Sarah Palin does that every time she makes speeches, comments or is interviewed.
Somewhere along the way, maybe next spring, she will announce that she is running for President. Then the fur will really begin to fly.
Going to interesting and fun to watch, especially when she starts participating in the debates. Then we will see the real Sarah "Momma Grizzly" Palin.
As far as Mark's comments regarding Ditka refusing to run against Obama. Isn't possible that Mike Ditka has no desire to run for any office. He already has had a Heart Attack, while he was a coach. He probably took a look what he would have to go through to get elected and decided not to risk it. Give the man some credit for looking out for himself and his family.
Posted by: Sean at August 11, 2011 12:26 PM
---
Mark, the article mentions that Ditka also spoke out for Sarah during the last presidential campaign. He appeared at one of her rallies.I remember posting about it when it happened.
It sure is good to see Sarah in the news again. I know we all can read her notes at Facebook etc. but this bus tour is much bigger then that.
Posted by: Wild Thing at August 11, 2011 06:27 PM
---
Sean, I was just thinking the very same thing: this sure is getting interesting. I have no problem with the candidates throwing their hats into the ring. An R-goat could win and I easily would vote for him after what we have been through these last 2 ugly years with the liar-in-chief.
This keeps everyone on their toes, necessarily; and more importantly the other side. Time will tell - all players offer a great component to getting this ship "righted" whether they run or not. We just have to sift through for the best candidate.
Posted by: jan at August 11, 2011 06:30 PM
---
Sean, I sure hope she runs, I get so impatient sometimes. haha
Sean,I agree with you about Ditka, he did not want to run or he would have. Thanks for sharing about his health too.
Posted by: Wild Thing at August 11, 2011 06:32 PM
---
If Heart was an issue then Dick Cheney sholdn't have bneen Bushes VP this is nonsense. Also I've never heard that he had a heart problem. Today, thats an excuse.
He was suggesting he'd run thats good enough, what his reason were are irrelavent. He could have won hands down.
I always liked Ditka never said i didn't I've even been to his restaurant a few times. Maybe his coming our for Sarah is his way of paying back in a small way for his not running. Of course if you asked Buddy Ryan about Ditka you'd get an entirely different opinion.
He's not a God, but a mere mortal like the rest of us. Aside from that I blame him for obama sneaking into the Senate. But he nor anyone else knew at the time who obama was so that's his saving grace as it were. Who knew, right.
Posted by: Mark at August 12, 2011 07:43 AM
---