« DEMOCRAT Labor Day Parade Organizers: No Republicans Allowed In Parade ( Wisconsin) | Main | President G.W. Bush on 9/11: I Wanted To Give The Presidential Speech from the Oval Office, "I Damn Sure Wasn't Gonna Give It From a Bunker in Nebraska" »
August 30, 2011
Obama's Illegal Alien Uncle Onyango Obama Arrested For Drunk Driving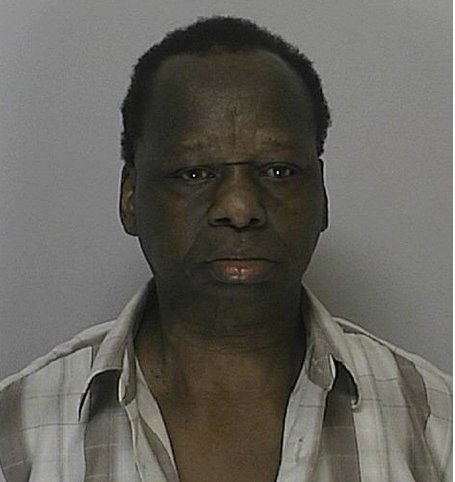 Obama's illegal alien Uncle Onyango Obama was arrested for driving drunk.
The Framingham Police Department in Massachusetts just released Onyango Obama's mugshot photo to The Washington Times Water Cooler. Mr. Obama, President Obama's uncle, was arrested by Framingham police last week and charged with a DUI. He is being held by ICE authorities, as he is an illegal immigrant from Kenya.

Barack Obama's aunt, Zeituni Onyango, also an illegal immigrant was granted asylum last year.
.

Obama uncle Onyango Obama arrested for 'drink-driving'
Barack Obama's illegal alien Uncle Onyango denied that he was driving drunk despite the fact that he failed breathalyser tests at the scene of the crime.
US President Barack Obama's uncle has been arrested on suspicion of drinking and driving, authorities have said.
Onyango Obama, 67, said he would call the White House to arrange bail, after being stopped on Friday in the US state of Massachusetts, says a police report.
A half-brother of the president's late father, he is being held without bail, subject to an immigration order.
Police said the Kenya native was arrested after driving through a stop sign and nearly hitting a police car.
Mr Obama has been charged with operating under the influence of alcohol, negligent operation of a motor vehicle and failure to yield the right of way.

'Argumentative'

He pleaded not guilty over the incident in the town of Framingham, about 20 miles (32km) outside the city of Boston…
Framingham police officer Val Krishtal said in a written report that when stopped Mr Obama was slurring his speech and argumentative.
"I explained to him that I narrowly avoided striking his vehicle, and he told me that he did not hear my tyres screeching so I was not being accurate," Mr Krishtal wrote in the report.
According to the report, when taken to a police station and asked whether he wanted to make a telephone call to arrange bail, Mr Obama said: "I think I will call the White House."
Mr Krishtal said Mr Obama had failed several breathalyser tests.
In a court document, US Immigration and Customs Enforcement said it had previously made Onyango Obama the subject of a deportation order.
.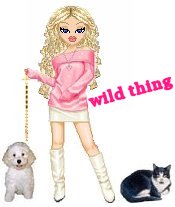 Wild Thing's comment........
Well I guess it is time for Barack Obama to sit down down and drink a beer and tell the police how wrong they were for arresting his uncle.
Posted by Wild Thing at August 30, 2011 02:40 AM
---
Comments
"Slurring his speech and argumentative"? Ha, that seems to run in the family! He's an Obama alright!
Man, if you think of it: the uncle of the POTUS is an illegal alien from Kenya arrested for drunk driving? How low has this country/office fallen???
Posted by: eddy burke at August 30, 2011 06:34 AM
---
...Billy Carter,Roger Clinton, Uncle Onyango Obama.Yes W/T , it may be time for another "beer summit" with the Framingham P.D. and I.C.E. IOL!!
Posted by: Willy at August 30, 2011 08:35 AM
---
is it a requirement that all illegal aliens drive drunk?
Posted by: TomR, armed in Texas at August 30, 2011 10:44 AM
---
Thank you everyone, love your input so much.
Posted by: Wild Thing at August 30, 2011 11:53 PM
---