« RNC Ad Obama's Debt-End Bus Tour | Main | Excellent Interview Of Gov. Rick Perry ~ Video »
August 16, 2011
Obama Won't Say Biden Was Wrong To Say "Tea Party Terrorists".... Check Out His Reason Why

Obama Won't Condemn Biden For Calling Conservatives "Tea Party Terrorists" Because People Have Said He's A Socialist.
.

Then Obama also did this..............................
Tea party activists confronted Barack Obama in Decorah, Iowa yesterday during one of the stops on his Magical Misery Tour. The tea party activists asked Obama about Joe Biden's comments that tea partiers were "terrorists." Obama said it didn't happen.
Obama got into a heated back and forth with a Tea Party activist who demanded to know at the end of a town hall meeting here whether or not Vice President Biden had called members of the Tea Party "terrorists" during the debt ceiling debate.
In public, Obama did not directly answer the question from Tea Party activist Ryan Rhodes about Biden.
Obama did say he would discuss the matter further with Rhodes, founder of the Iowa Tea Party, after the event. And the duo was spotted in an animated conversation a few moments later.
In an interview later with Fox News, Rhodes claimed that the President insisted that Biden had not made the original comment.
.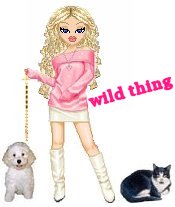 Wild Thing's comment........
What a pathetici human being Obama is to the core of his being. He has never taken the high road on anything, it is foreign to him just as what America is about is foreign to him.
Satan himself must be proud of his BOY Obama, we know Soros paid a pretty penny for him.
And regardingi the tea party person that questioned Obama, I love how he did not back down.
Posted by Wild Thing at August 16, 2011 05:47 AM
---
Comments
Looks like we are getting to the Kenyan misfit. He's not even a good liar. How have we sunk so low in such a short time.
IMPEACH, IMPEACH, IMPEACH...
Posted by: Mark at August 16, 2011 08:36 AM
---
obama doesn't appear as cool and self controlled as he did campaigning in '08. I think he is unravelling. Should get pretty interesting the next year.
Posted by: TomR, armed in Texas at August 16, 2011 10:01 PM
---
Mark, I feel like that too. How could we sunk so low so quickly. I realize some things have been in the works a long time. But my gosh it is like once obama was elected it went from zero to 60 into socialism and communists being quoted with authority in the media. OMG
Posted by: Wild Thing at August 17, 2011 01:20 AM
---