« Classless and Cheapo Joe Biden Charging HIS Secret Service For Cottage Rental | Main | U.S. House Passes Debt Limit Agreement as Rep. Gabrielle Giffords Enters Chamber »
August 02, 2011
Mexican Drug Cartel Leader "had 1,500 people murdered"
Mexican drug cartel leader "had 1,500 people murdered"
Police said Mexican drug cartel leader confessed to ordering deaths of 1,500 people in Ciudad Juarez, including murders of a U.S. consulate worker and her husband.

A suspected Mexican drug cartel leader has been captured and confessed to ordering the deaths of 1,500 people in the northern Mexico crime hotspot of Ciudad Juarez, police say.
Jose Antonio Acosta Hernandez, 33, is also suspected of planning the March 2010 killings of a U.S. consulate worker and her husband.
Mexican police say that Acosta Hernandez, also known as El Diego, is the leader of the La Linea gang, whose members work as hired killers for the notoriously violent Juarez cartel, which controls the main drug smuggling routes from Mexico into the United States.
According to police, he admitted to having masterminded scores of targeted killings in northern Chihuahua state, the BBC reports.
The Mexican government had offered 15 million pesos ($1,275,000) for information leading to Acosta Hernandez's arrest.
Mexican authorities say they worked with the U.S. Drug Enforcement Agency to capture him, CNN reports.
U.S. prosecutors have said they want to try him in the case of the horrific 2010 killing of U.S. consulate employee Lesley Enriquez, her husband Arthur Redelfs, and the husband of another consular worker, Jorge Alberto Salcedo.
They were gunned down in their SUV after leaving a birthday party in Juarez, which shares a border with El Paso, Texas.

Enriquez, 35, was four months pregnant when she was killed. The couple's baby daughter survived the attack and was found crying in the back seat, the BBC says.
Mexican President Felipe Calderon, on his Twitter account, called Acosta Hernandez's arrest on Saturday "the biggest blow" to the Juarez drug cartels since he sent thousands of police officers to Ciudad Juárez last year after a spree of high-profile killings there, The New York Times reports.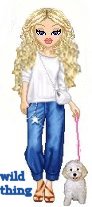 Wild Thing's comment......
This is really a bad guy, I hope if they do send him here to the US as it says in the article ...."U.S. prosecutors have said they want to try him"......that Holder will not just let him go. Holder loves to take the side of the terrorists and killers as Holders history shows us.
Posted by Wild Thing at August 2, 2011 05:47 AM
---
Comments
Hard to believe that this bloodshed takes place next door. We have troops all over this planet fighting bad guys and some of the worst are a dirt road or river from our unprotected borders. Bravo to Mexico in their attempts to disassemble these terrorists. If you have ever seen the TV show Dexter then you'd have to agree this guy should be on his next slide.
Posted by: Greg at August 3, 2011 01:00 AM
---
Greg, I agree, we watch Dexter and your right.

Posted by: Wild Thing at August 3, 2011 01:41 AM
---