« MSNBC's Ed Schultz Apologizes for Liberal Hit Job and Editing of Gov. Rick Perry's "Black Cloud" Remarks As MSNBC Tried To Make Perry Look Racist | Main | Gov. Rick Perry Refuses To Back Down On Bernanke Comment ~ Thank You Gov.!!! »
August 17, 2011
Governor Rick Perry and Retired Navy SEAL Marcus Luttrell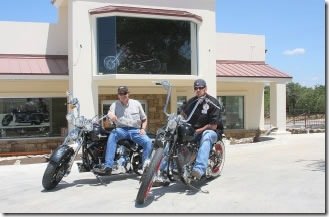 Governor Rick Perry and Marcus Luttrell
Texas Navy SEAL nabs 2 in dog killing
Governor Rick Perry and Marcus Luttrell are a couple of friends that frequent our shop and ride with us on a regular basis. If you are not familiar with Marcus Luttrell, please read on;
Petty Officer First Class Marcus Luttrell was born in Huntsville, Texas in 1975. A graduate of BUD/S Class 228, he was the only survivor of the fateful events of June 28, 2005 in Afghanistan. Luttrell and three teammates from SEAL Team TEN were assigned to a reconnaissance mission, operation RED WING, in the Hindu-Kush mountain region of Afghanistan. Their objective was to gather intelligence on Taliban movement in the area. Luttrell's team was eventually discovered and outnumbered by over 200 Taliban fighters.
Petty Officer Luttrell was the only one to survive enemy contact. In the rescue mission that ensued, 16 Special Forces personnel, including 8 SEALs, died when their helicopter was shot down by Taliban fighters. It was the largest single-day loss of life in the SEALs' history. In 2006, Petty Officer Luttrell was awarded the Navy Cross for combat heroism.
His full story is documented in his heroic account of the operation, entitled: Lone Survivor.
When Retired Navy SEAL Marcus Luttrell's dog was taken and shot and Marcus tracked them down . The police arrested the punks and the next day Marcus Luttrell went to stay with Gov. Perry and Anita's home.

Perry said that Luttrell came to stay with him and his wife, Anita, the next day to decompress.
"He is doing fine, he has lost his best friend, but he processed that it was just some totally irresponsible punks that have no understanding of principles or values," Perry said.

.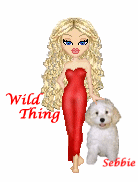 Wild Thing's comment......

Special story and special friends, Veterans and both love our counrtry.
Posted by Wild Thing at August 17, 2011 04:50 AM
---
Comments
Can you envision obama on a chopper? It would surely be a candidate for America's Funniest Videos.
Posted by: TomR, armed in Texas at August 17, 2011 10:48 AM
---
yeah Tom with Training wheels
Posted by: Mark at August 17, 2011 11:48 AM
---
i am still rolling over with laughter with tom's and mark's remarks , how true !
Posted by: latitude38 at August 17, 2011 06:29 PM
---
Tom, LOL oh my no. It sure would be and obama terrified the whole time.
Posted by: Wild Thing at August 17, 2011 07:24 PM
---
Mark, hahahhaha so funny.
Posted by: Wild Thing at August 17, 2011 07:25 PM
---