« Clues Dropped on Potential Palin Run, but Decision Still a Secret | Main | Residents At Martha's Vineyard Tell Obama to "go home" »
August 23, 2011
Four GOP Candidates Sign Up For DeMint Presidential Forum
Four GOP candidates sign up for DeMint presidential forum
Four presidential candidates have accepted invitations to participate in a Labor Day forum in South Carolina being organized by Sen. Jim DeMint, a conservative kingmaker who has yet to pick a horse in the 2012 race.

Texas Gov. Rick Perry, Minnesota Rep. Michele Bachmann, Texas Rep. Ron Paul and businessman Herman Cain have agreed to take part in the Palmetto Freedom Forum, to be held on Sept. 5 at a convention center in downtown Columbia.
Invitations to the event went out to eight candidates Monday, a Republican source told CNN.
Also invited were former Massachusetts Gov. Mitt Romney and former House Speaker Newt Gingrich, along with two Republicans still flirting with a bid: former Alaska Gov. Sarah Palin and former New York City Mayor Rudy Giuliani.
But event organizers - a small group of well-connected DeMint supporters calling themselves the "Keep Your Powder Dry Caucus" as they search for a 2012 candidate to get behind - did not invite to two declared candidates, former Pennsylvania Sen. Rick Santorum and former Utah Gov. Jon Huntsman.

Organizers said early on that to be invited, a candidate must surpass the 5 percent threshold in the RealClearPolitics average of national polls. Santorum and Huntsman have yet to do so.

The forum, officially titled the "American Principles Project Palmetto Freedom Forum," will be fronted by DeMint, Iowa Rep. Steve King and Robert George, a conservative legal scholar and the founder of the American Principles Project.
Candidates will take turns fielding questions from the trio of panelists for roughly 20 minutes at a time.
According to organizers, candidates will be asked to "engage in a thoughtful, substantive discussion of their stances on critical issues facing our country."
.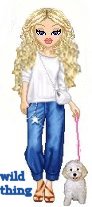 Wild Thing's comment.......
Great idea!!
I hope it is on TV....interesting format..NOT a debate..separate 20-30 minute sessions with each candidate.
Posted by Wild Thing at August 23, 2011 06:55 AM
---
Comments
Jim DeMint should interview himself for twenty minutes and then we can all vote for him to be in the White House where he should be.
Posted by: Carlos at August 23, 2011 08:56 AM
---
This should be a very telling event. Each candidate will be able to freely express their views without the backstabbing that occurs in debates. We just don't need to have the Repubs attacking each other and providing ammo for obama in the general election. Remember Reagan's famous 11th commandment, "Thou shall not speak ill of any other Republican."
Posted by: TomR, armed in Texas at August 23, 2011 09:26 PM
---
Amen, TomR.
(Just for the record and in all fairness, "The Eleventh Commandment" was popularized by Ronald Reagan who in his autobiography, An American Life, attributed it to have been written by then California Republican Party Chairman Gaylord Parkinson who created it after the 1964 Goldwater campaign.)
Posted by: Carlos at August 23, 2011 11:11 PM
---
Carlos and Tom, thank you sooo much.

I agree with both of you 100%.
Posted by: Wild Thing at August 24, 2011 03:09 AM
---