« Great Iinterview With Michael Reagan About Rick Perry! A Must Watch! | Main | "Daily Caller" Survey Finds Gov. Rick Perry the "Top Choice" Among "Politically Active Conservatives" »
August 25, 2011
First Lady Michelle Obama Spending $10m in Public Money on Her Vacations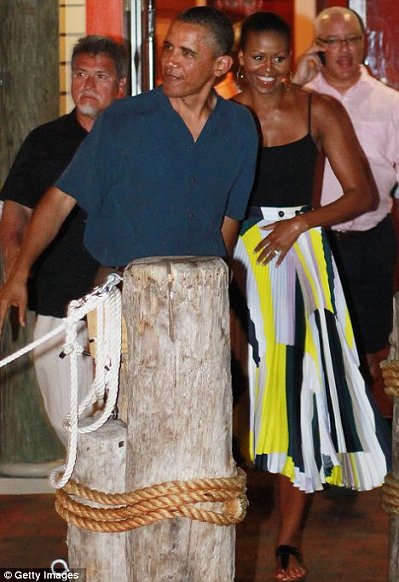 First Lady Michelle Obama Spending $10m in Public Money on Her Vacations:Expensive Massages, Top Shelf Vodka and Five-star Hotels

The Obamas' summer break on Martha's Vineyard has already been branded a PR disaster after the couple arrived four hours apart on separate government jets.
But according to new reports, this is the least of their extravagances.
White House sources today claimed that the First Lady has spent $10million of U.S. taxpayers' money on vacations alone in the past year.
Branding her 'disgusting' and 'a vacation junkie', they say the 47-year-old mother-of-two has been indulging in five-star hotels, where she splashes out on expensive massages and alcohol.
The 'top source' told the National Enquirer: 'It's disgusting. Michelle is taking advantage of her privileged position while the most hardworking Americans can barely afford a week or two off work.

'When it's all added up, she's spent more than $10million in taxpayers' money on her vacations.'

The First Lady is believed to have taken 42 days of holiday in the past year, including a $375,000 break in Spain and a four-day ski trip to Vail, Colorado, where she spent $2,000 a night on a suite at the Sebastian hotel.
And the first family's nine-day stay in Martha's Vineyard is also proving costly, with rental of the Blue Heron Farm property alone costing an estimated $50,000 a week.
]
The source continued: 'Michelle also enjoys drinking expensive booze during her trips. She favours martinis with top-shelf vodka and has a taste for rich sparking wines.
'The vacations are totally Michelle's idea. She's like a junkie. She can't schedule enough getaways, and she lives from one to the next - all the while sticking it to hardworking Americans.'
While the President and his wife do pay for some of their personal expenses from their own pocket, the website whitehousedossier.com says that the amount paid by the couple is 'dwarfed by the overall cost to the public'.

The magazine also reported that Mrs Obama, whose fashion choices are widely followed, had been going on 'wild shopping sprees', much to the distress of her husband, who, its sources reveal, is 'absolutely furious' at his wife's 'out-of-control spending'.

The President has already come under fire this week over his decision to take a family vacation while millions of Americans are out of work and countless more are financially strapped.

But the situation sparked further anger after he and his wife elected to fly separately to the Massachusetts retreat - despite travelling on the same day.

Obama left the White House aboard Marine One on his way to Andrews Air Force base to hitch a lift aboard Air Force One - along with First Dog Bo.

After landing at Cape Cod Coast Guard Air Station, he then took a final helicopter to his holiday destination to complete the remarkable 500-mile journey.

His wife and daughters, who arrived just four hours earlier, were also travelling from Washington, but took a specially designed military aircraft.

They would also have had their own motorcade from the airport to the vacation residence.
.
.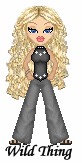 Wild Thing's comment......
They're partying like the passengers on the Titanic.....
The British press-reporting the stories American reporters simply refuse to cover.
Posted by Wild Thing at August 25, 2011 05:40 AM
---
Comments
10 million dollars in one year for her vacations. So far this year, she's vacationed in Spain and Africa.
Posted by: BobF at August 25, 2011 07:25 AM
---
And she flies to the same destinations on a seperate plane. What a waste of tax paying Americans' money. Damn!
Posted by: TomR, armed in Texas at August 25, 2011 11:15 AM
---
Although time not the problem now I see no vacations in the foreseeable future. Have not been on a vacation since early to mid 90's.
Posted by: Bob A. at August 25, 2011 01:26 PM
---
Fred Astaire was a dance virtuoso, musical talent incarnate.
Now then, just to set the record straight she left the White House for Martha's Vineyard at 2 PM.
Her husband left the White House at 6 PM.
The SACRIFICE of a four hour wait would have been far too much for her, this First L... whatever.
Posted by: Carlos at August 25, 2011 02:31 PM
---
LOL you all are so great, thank you.

Carlos, yes the sacrifice would have been to great to go at the same time in one plane. hahaa
Posted by: Wild Thing at August 26, 2011 12:22 AM
---