« S&P Says It Favors Spending Cuts Over Tax Hikes To Fix Credit Rating ~ Are You Listening Obama???? | Main | 25 U.S. Navy SEALs Among the 31 U.S. Forces Killed in Helicopter Crash in Afghanistan; Taliban Takes Credit »
August 07, 2011
Communist China Demands OBAMA and His Government Spending Frenzy and Taxing Craze 'live within its means'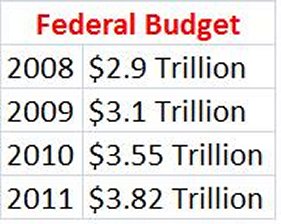 China criticized the US today after the S&P downgrade saying the good old days of borrowing are over. The the largest foreign holder of United States debt said the US had to "cure its addiction to debt."
Barack Obama and Democrats added over One Trillion Dollars to the annual federal budget in the last 3 years alone.
That's at least a 30% increase in federal spending in just 3 years. And, democrats have no intention cutting spending.

Global leaders on Saturday arranged a round of emergency calls to discuss the twin debt crises in Europe and the United States that are causing turmoil in financial markets.
~ snipet~

China bluntly criticized the United States after the S&P ratings cut to AA-plus, saying Washington had only itself to blame and calling for a new stable global reserve currency.
"The U.S. government has to come to terms with the painful fact that the good old days when it could just borrow its way out of messes of its own making are finally gone," China's official Xinhua news agency said in a commentary.
Xinhua scorned the United States for a "debt addiction" and "short sighted" political wrangling. China, it said, "has every right now to demand the United States address its structural debt problems and ensure the safety of China's dollar assets."

After a week which saw $2.5 trillion wiped off global markets, the S&P move deepened fears of an impending recession in the United States as euro zone countries struggle with a debt crisis of their own.
S&P blamed the downgrade in part on gridlock in Washington, saying politics was preventing steps to address the debt and deficit problems. Amid a vitriolic fight between Democrats and Republicans, U.S. lawmakers reached a last-minute debt deal last week to avoid an unprecedented default by the government.
President Barack Obama urged lawmakers to set aside partisan politics, saying they must work to put the nation's fiscal house in order and stimulate the stagnant economy. He called on Congress to give tax relief to the middle class, extend jobless benefits and pass long-delayed trade pacts.

.
LA Times: China demands U.S. 'live within its means'
The largest foreign holder of U.S. treasuries responds to the S&P downgrading by calling for decreases in U.S. military outlays and social spending.
Beijing — China called on the United States to "cure its addiction to debts" and "learn to live within its means" in a searing commentary published Saturday by the official New China News Agency in response to Standard & Poor's historic downgrading of the U.S. government's credit rating a day earlier.
China, the largest foreign holder of U.S. federal debt, blamed "short-sighted political wrangling in Washington" for creating the current financial morass that now threatens to undermine the global economy.
"China, the largest creditor of the world's sole superpower, has every right now to demand the United States to address its structural debt problems and ensure the safety of China's dollar assets," the commentary said.
"If no substantial cuts were made to the U.S. gigantic military expenditure and bloated social welfare costs, the downgrade would prove to be only a prelude to more devastating credit rating cuts, which will further roil the global financial markets all along the way," it continued.

.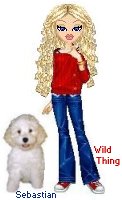 Wild Thing's comment.......
The U.S. has "lost face." Any respect that other countries once had toward us is disappearing. This president has made us the laughing stock of the world.
Posted by Wild Thing at August 7, 2011 04:47 AM
---
Comments
This SNL skit is so appropriate for today. Something meant as a joke is turning into fact.
Posted by: BobF at August 7, 2011 08:47 AM
---
Owing China, in itself,is a very dangerous situation.
The fact that China has come out so strongly in their suggestions as how Our Government, should go about solving the problem, is only the opening salvo.
Because they are our largest creditor, and because the amounts of money are as high as they are, China has every right to make demands, like this.
The dangerous part will come if Obama and the Congress, do not make an effort to curb the spending, and rely on the income that is available, rather than raising taxes.
If they chose to go along with, business as usual, we can expect the Chinese to up the pressure and become more involved in the way our Government is run.
The American people are paying the price, and a heavy one at that, for having elected a man based upon his charisma, rather than his actual substance. With each passing day it becomes more more evident how absolutely clueless Obama is, about his responsibilities and how this Government is supposed to function.
Posted by: Sean at August 7, 2011 10:50 AM
---
Beaner's just as responsible as any democrat. There is not a dimes worth of difference between the two of them. Any republican who voted for this mess is too.
There is no excuse for this type of spending, we can not afford it.
Posted by: Mark at August 7, 2011 03:41 PM
---
Bob, thank you for the video. Wow it sure is!!
Posted by: Wild Thing at August 7, 2011 05:32 PM
---
Sean, thanks for all of that, your absolutely right.
This is terrifying what is happening and they have got to do like you said.
Posted by: Wild Thing at August 7, 2011 05:35 PM
---
Mark, I agree, if this does not make them stop spending nothing will. What do we have to do to make our point........one hates to think like that.
Posted by: Wild Thing at August 7, 2011 05:38 PM
---