« Surfing Dog, Ricochet, Helps Disabled Surf | Main | Four GOP Candidates Sign Up For DeMint Presidential Forum »
August 23, 2011
Clues Dropped on Potential Palin Run, but Decision Still a Secret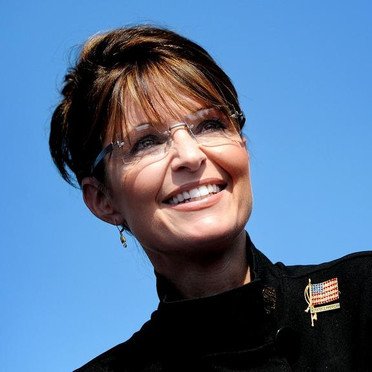 Clues Dropped on Potential Palin Run, but Decision Still a Secret

The Restoring America Rally with Sarah Palin will be held on Saturday, September 3, 2011. The event is from 11 am to 2 pm at the Indianola Balloon Grounds in Indianola, Iowa.

Charlie Gruschow, co-founder of event host Tea Party of America, told reporters that Sarah Palin is going to make a major announcement at Tea Party rally in Indianola, Iowa over Labor Day Weekend.

Sarah Palin is either laying the groundwork for an imminent entry into the presidential race or having a whole lot of fun toying with political analysts.
…She stoked the speculative fire once again on Friday, posting a slickly produced video of her trip on the SarahPAC website. In the video, which included shots of Palin interacting with the crowd interspersed with giddy media commentary, the narrator declared the ex-governor is still "grabbing the attention of Iowans and, yes, the media."
The real tease came at the end, with a written reminder to Iowans that Palin will "see you again" on Sept. 3. That's when Palin is expected to deliver a speech at a Tea Party rally in Indianola, Iowa.
Charlie Gruschow, co-founder of event host Tea Party of America, told FoxNews.com he doesn't know what Palin will do at the rally, but that "all we're being told is that she's going to make a major announcement."
Palin has the SarahPAC fundraising machine at her disposal should she decide to run. And the former vice presidential nominee has hardly faded from the GOP electorate's mind. She is still averaging about 10 percent in national polls, according to an average kept by RealClearPolitics. That's ahead of every other contender save for Texas Gov. Rick Perry -- the contest's newest official candidate -- and former Massachusetts Gov. Mitt Romney.
However, a Rasmussen Reports poll out Monday showed that President Obama would slay Palin in a head-to-head matchup if the election were held today. According to the poll, 50 percent would support Obama compared to 33 percent for Palin. Rasmussen notes this is the first time Obama has climbed out of the 40s in a hypothetical match.
.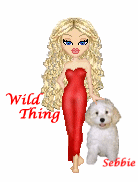 Wild Thing's comment.......

I am sure it will get good media coverage and not sure if it will be on C-Span as they do sometimes cover tea Party things.
If I find out I will post more closer to the date.
Posted by Wild Thing at August 23, 2011 06:50 AM
---
Comments
I hope she doesn't run. Stepping back and watching her, I hate to say it folks, but she's become quite a drama queen.
Posted by: BobF at August 23, 2011 07:29 AM
---
So Bob, if Sarah wins the nomination, then this means you'll vote for obama?
What is politics all about anyway, showmanship. Drama queen, sure, then all our candidates are actors. Except maybe Ron Paul, Mr. Charisma, he's just a racist.
Sarah will do fine, Palin/Perry or Perry/Palin that would be a huge ticket.
Posted by: Mark at August 23, 2011 08:24 AM
---
Where ever she is, whatever she does,
We all love Sarah Palin.
Posted by: Carlos at August 23, 2011 08:58 AM
---
Mark, if she wins the nomination, of course I'll support her.
Posted by: BobF at August 23, 2011 01:51 PM
---
I am beginning to fear that with so many candidates announced or hinting at running, that the conservative vote will be split and Romney will take the nomination.
All we need now is another Bush.
Posted by: TomR, armed in Texas at August 23, 2011 06:36 PM
---
For me either a Perry/Palin or Palin/Perry ticket would be great.
My first choice would be Perry/Palin for several reasons, and she is still young enough to be on the ticket as VP and run for President later.
But the main thing is America is blessed in such a big way for both of them.
Posted by: Wild Thing at August 24, 2011 03:14 AM
---