« John Kerry Tells Media to Not Give Equal Time to Conservatives | Main | Obama Has Now Caused This:The United States Has Lost Its Sterling Credit Rating »
August 06, 2011
Christina Romer the Former Obama Economic Adviser on Downgrade: We're 'Pretty Darn F--ked'
Obama's Former Obama Economic Adviser on Downgrade: We're 'Pretty Darn F--ked'

Christina Romer, the former chair of Obama's Council of Economic Advisers on Friday offered a rather strong opinion concerning the announcement by Standard & Poor's that the credit rating agency downgraded America's debt to AA+.
Appearing on HBO's "Real Time," Romer said we're "pretty darn f--ked" (below is transcript)

BILL MAHER, HOST: So, excuse my language, but we used to do a segment on this show called "How F—ked Are We?"
(VIDEO CLIP)
MAHER: I didn't expect that there. This, just before we went on the air they said our rating got downgraded.

CHRISTINA ROMER, FORMER CHAIR OF THE COUNCIL OF ECONOMIC ADVISERS, OBAMA ADMINISTRATION: So, pretty darned f—ked.
[Laughter and applause]
MAHER: Ooh.
ROMER: I've been hanging around Tim Geithner too long.
[Laughter]
MAHER: Why, does he swear like a sailor?
ROMER: Oh, like a seventh grade boy.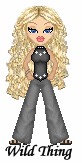 Wild Thing's comment......

And this from a women who planned and pushed through the crazy, irresponsible, and ineffective spending explosion thus is also to blame along with Obama and the rest of his people is responsible for America's destruction.
Posted by Wild Thing at August 6, 2011 05:50 AM
---
Comments
Revealing of this woman.
Just vulgar, uneducated hippies.
Posted by: Carlos at August 6, 2011 08:59 AM
---
Their side has trashed the American economy and these two clowns giggle about it. Sick.
Posted by: TomR, armed in Texas at August 6, 2011 09:33 AM
---
I agree, Carlos and Tom. They are vulgar and here they are laughing about something so serious.
Posted by: Wild Thing at August 7, 2011 02:57 AM
---
What the hell is wrong with people. This is funny??? I feel like I am living in an altered universe!

Posted by: cb at August 7, 2011 02:00 PM
---