« " Actions Speak Louder Than Words, Mr. President " ~ Great Ad From The NRSC | Main | Herman Cain Releases Awesome Ad About Obama Called "A Failure to Lead " ~ A Must See Video,Thank You Herman Cain!! »
July 01, 2011
Texas Republican Congressman Ted Poe Calls For Termination of Obama's Appointee Houston National Cemetery Director Arleen Ocasio ~ Good For Poe!!
Local veterans say the Department of Veterans Affairs is consistently censoring their prayers, banning them from saying the words "God," and "Jesus" during funeral services at Houston National Cemetery.
Three separate organizations have come forward complaining the cemetery's director and other government officials are violating the First Amendment. Members from the Veterans of Foreign Wars, The American Legion and the National Memorial Ladies all complain of "religious hostility" at the cemetery.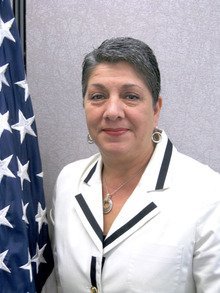 Arleen Ocasio
A 26-page complaint outlines the allegations. According to the court papers, the cemetery's director, Arleen Ocasio, bans the word "God" and requires prayers to be submitted for government approval.
"We were told we could no longer say "God bless you" and "God bless your family," said Marilyn Koepp, a volunteer with the National Memorial Ladies.
The group attends about 60 funerals a week to honor veterans and console families.
Yesterday Rep. Ted Poe (R-TX) called for the termination of Houston National Cemetery Director Arleen Ocasio.
Congressman Ted Poe (TX-02) on Wednesday, June 29, sent a letter to the Department of Veterans Affairs in Washington, DC, and issued the following statement in response to recent allegations regarding religious discrimination by the Director of the Houston National Cemetery:
"I am deeply troubled by the allegations that were brought to my attention when I met with members of the Veterans of Foreign Wars (VFW) in Houston," said Poe. The director of the Houston National Cemetery, Arleen Ocasio, allegedly has engaged in aggressive hostile censorship of religion at the second largest cemetery for veterans in the United States.
"The First Amendment is a sacred right of all Americans, especially those who have honorably served — and given their lives — in the name of protecting the United States. Denying their families their constitutional right to the free exercise of religious freedom is disgraceful and shows blatant disrespect for America's veterans. If these allegations are true, I formally call for the termination of Arleen Ocasio as the director the Houston National Cemetery. This display of authoritarian behavior and religious discrimination should not be tolerated."

LIST OF ACCUSATIONS
1) Director Ocasio and other Cemetery Officials instructed Veterans of Foreign Wars District 4 to remove prayers from its burial rituals and to no longer utter remarks when handling the discharged shell cases from the rifle salute to the family of deceased veterans.
2) Cemetery Officials instructed American Legion Post 586 to remove prayers from its burial rituals.
3) Director Ocasio told the National Memorial Ladies that it could no longer include "God Bless" in its condolence cards or speak a religious message to veterans' families.
4) Director Ocascio shut down the Cemetery chapel; it is now a "meeting facility."
.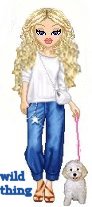 Wild Thing's comment.......

THANK YOU to Congressman Ted Poe.
I looked her up in Google and she is from Chicago. ........ Ocasio is a native of Chicago
Posted by Wild Thing at July 1, 2011 04:45 AM
---
Comments

I say rather manly looking to be wearing a
dress!How about that hair,bet He/She got it cut at
joemamas barber shop..
Posted by: Gator at July 1, 2011 08:50 AM
---
How dare this woman pose next to the American Flag!
Gee, she looks like she hangs out with the Janets; Reno and Napolitano.
Posted by: BobF at July 1, 2011 09:36 AM
---
An Obama apointee from Chicago,you say? What a shock!
Like BobF and Gator, I get the feeling that she and Janet Napolitano could well be "intimate" friends.
Posted by: Sean at July 1, 2011 09:44 AM
---
I checked google to find any dirt on her and there wasn't one word about her except her resume and where she worked before. So Google is playing the same game of protecting this commie nitwit like the rest of the press.
Posted by: Mark at July 1, 2011 12:09 PM
---
Strange how all of Barry's female appointees look more like men than him.
Posted by: Dave 18Zulu at July 1, 2011 01:53 PM
---
LOL GREAT input and I agree, she reminds me of Reno and Napolitano too. hahaha
Posted by: Wild Thing at July 2, 2011 12:34 AM
---
As a veteran who served in the US Navy for 6 years, I find the treatment of both the veterans and their families to be very disrespectful. More disturbing to me is this women was appointed to this position by the Commander-in-Chief of the armed services, the president.
Where then is the chain of command? Is her signature on the Declaration of Independence? It must be so for her to have such sweeping and unchallenged power over a nation.
Sadly, we have slowly moved from liberty toward more government control. We have given up the "good fight" for liberty and instead have sought security from the government. Such security comes at too high a cost - loss of personal freedoms.
Thomas Jefferson said "The two enemies of the people are criminals and government, so let us tie the second down with the chains of the Constitution so the second will not become the legalized version of the first. ".
Send a message loud and clear that "We the people" want this woman removed immediately!

Posted by: Leith at July 2, 2011 10:14 PM
---
"Already long ago, from when we sold our vote to no man, the People have abdicated our duties; for the People who once upon a time handed out military command, high civil office, legions--everything, now restrains itself and anxiously hopes for just two things: bread and circuses." The Roman poet Juvenal (circa 100 A.D.).
We are officially at the point where the govt thinks we work for them instead of them working FOR US. Time to drain the swamp, starting with the Muslim-in-Chief and going through the Congress. Then, we can fix the Supreme Court and appoint some judges who actually believe the Constitution is a good idea.
Posted by: Zmart at July 6, 2011 01:03 PM
---