« 72-Year-Old Retired U.S. Marine Robbed At Gunpoint; Runs Down, Kills Thug | Main | All Mouth and No Brain, Ugly Vile Rep. Debbie Wasserman Schultz Lashes Out At Republicans For Wanting To Cut Spending and Reduce Debt »
July 27, 2011
Texas Congressman: Obama Administration Continue To Ban The Word God At Funerals Of Heroes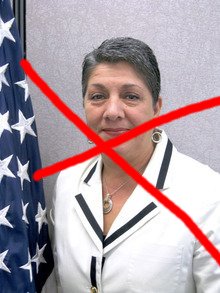 Texas lawmaker is calling for a Congressional investigation of the Houston National Cemetery after he went undercover and determined that cemetery officials are still preventing Christian prayers at the funerals of military veterans.
"The Obama administration continues to try to prevent the word 'God' from being used at the funerals of our heroes," said. Rep. John Culberson (R-TX). "It's unacceptable and I'm going to put a stop to it as fast as humanly possible."
Culberson told Fox News Radio he attended a burial service at the cemetery under cover on July 8 where he said volunteer members of the honor guard from the Veterans of Foreign Wars were prohibited from using any references to God.
"The Obama administration had told the nation and me they were not interfering with the prayer said over the graves of veterans," he said. "And I went undercover to personally verify that claim."
V.A. officials have strongly denied they've banned any religious speech — and have offered support for Arleen Ocasio, the cemetery's director.

Culberson said the commander of the honor guard was told to by cemetery officials to approach a grieving widow to reconfirm that she wanted the word God mentioned at her husband's graveside service.
"He quite correctly said as a Texan and a man of honor and integrity, 'I'm not bothering that poor woman at this most terrible time of her life. We're going to do the ritual,'" Culberson said. "Right in front of me, the V.A. directly and deliberately attempted to prevent the VFW from doing their magnificent, spiritual ritual over the grave of this fallen hero.

The cemetery is already the focus of a lawsuit filed on behalf of the VFW, an American Legion post and Houston's National Memorial Ladies. They claim the V.A. banned members of the organizations from using the words "God" or "Jesus" at burial services. They also allege they were banned from reciting prayers or using religious language during services unless families approved the text in advance.
Culberson, who oversees the sub-committee responsible for funding the cemetery, said that he wants the cemetery director fired – and he's willing to do whatever possible to make sure that happens.
"The cemetery director has to leave," he said. "I will zero out her salary. If she attempts to work for the VA anywhere in the state of Texas her salary will be zero."
"It makes my skin crawl that liberals are attempting to drive prayer out of a funeral ceremony for our heroes," Culberson said. "We're going to fix this so that no Obama liberal bureaucrat will interfere with the funeral of a hero."

Culberson said he hopes to hold hearings on the cemetery in the fall.
"It makes my skin crawl that liberals are attempting to drive prayer out of a funeral ceremony for our heroes," he said. "They will bury 10 to 20 American heroes today and the Obama administration is preventing prayers from being said over their gravesites – today."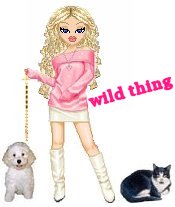 Wild Thing's comment........
Very glad to see Culberson going after this cemetery director like he is and anyone else caught lying about this should be fired. And I hope Rep. Culberson gets Arleen Ocasio fired asap!!
"I will zero out her salary. If she attempts to work for the VA anywhere in the state of Texas her salary will be zero."
Culberson's good idea to stop paying Arleen Ocasio's salary she is vile and on direct orders from obama.
Thank God for Republicans, I am so sick of democrats destroying everything in our country.
Posted by Wild Thing at July 27, 2011 04:55 AM
---
Comments
The appointed Houston National Cemetery Director Arleen Ocasio is a native of Chicago.
Sick.
What an insult and offense to the fallen heros and the bereaved families left behind.
"These veterans laid their lives on the line in order to protect freedom of religion for everyone," said Jimmie L. Foster, National Commander of The American Legion.
"It is ironic that upon their own death, the very government that sent them to war is attempting, at least in this instance, to abridge the veteran's freedom of religion.
This is carrying political correctness way too far."
Posted by: Carlos at July 27, 2011 07:04 AM
---
This is what you get when you have a party based on secularism in power.
Posted by: Sean at July 27, 2011 10:49 AM
---
I agree guys, WT. This is a disgrace, Ocasio is a disgrace and Obama and his tribe are beyond despicable.
Posted by: Bob A. at July 27, 2011 11:24 AM
---
"Censorship" is a term pertaining only to governmental action. No private action is censorship. No private individual or agency can silence a man or suppress a publication; only the government can do so. The freedom of speech of private individuals includes the right not to agree, not to listen and not to finance one's own antagonists.
We are suppose to be a Nation of Laws, why is this fat bitch getting away with this crap. If whe doesn't LIKE it don't listen but can't force her narrow minded views on anyone else.
Posted by: Mark at July 27, 2011 11:58 AM
---
..I hate to judge people by their appearance but see the photo of Ms. Ocasio than ask yourself why every female appointed by *THE*RULER* looks so similar to Janet Napolitano? Just a coincidence ? I am a bigot ? I just gots to know...
Posted by: Willy at July 27, 2011 12:57 PM
---
Good point Willy.
Bravo for the Honor Guard Commander for standing up for the rights of the family, our Constitution, and our God.

Posted by: BobF at July 27, 2011 09:29 PM
---
Great input thank you all so much.
Willy, I agree, but like you said one can't help but notice so many by O have the same look as Janet Napolitano. LOL He must like macho women or something.
Posted by: Wild Thing at July 28, 2011 05:05 AM
---