« Walter Reed To Close After More Than A Century | Main | Obam Involved In Wisconsin Recalls And This Is From The Chicago Trubune »
July 25, 2011
Republicans Have Passed A Budget, and Passed a Plan to Raise the Nation's Debit Ceiling Also Cutting Spending – Only to be Rejected by Obama
House Speaker John Boehner speaking forcefully on Fox News Sunday, where he blasted Obama and the Democrats for not having yet put forward any kind of plan to deal with the nation's debt. He said Republicans have passed a budget, and passed a plan to raise the nation's Debit Ceiling while also cutting spending – only to be rejected by Democrats.
John Boehner Blasts Obama for not presenting any plan on debt limit; "The House has Done Its Work. We've Passed a Budget. We've Passed a Plan"
"The GOP must protect the country from what the president is trying to orchestrate… GOP must stop him."
"There was never any plan from the White House. The whole plan came from us. We laid out the framework. At some point, they've got to lay their cards on the table."
.

Obama invited Minority Leader Pelosi and Harry Reid to the White House for meetings Sunday night. Democrats have still not released their own debt plan.
Unable to find common ground, Republicans and Democrats worked Sunday to prepare separate fallback plans for raising the debt ceiling as they tried to provide some assurance to the global financial markets that the country will not default on its obligations.
Party leaders were huddling in their respective camps late Sunday as they weighed what can reasonably be accomplished before an Aug. 2 deadline.
"This is about what is doable at the 11th hour," House Speaker John Boehner told "Fox News Sunday."
As Boehner hosted a conference call with House Republicans, the White House invited House Democratic Leader Nancy Pelosi and Senate Democratic Leader Harry Reid to the Oval Office for a meeting Sunday evening.
Back-channel talks have been rocky all day, and a Senate Democratic aide told Fox News that while those talks continue, Reid is now working on a separate fallback proposal. The plan would call for at least $2.5 trillion in deficit reduction — without revenue increases — and would extend U.S. borrowing authority until 2013. This would fulfill a White House demand that the debt ceiling be increased to last through the next election.
However, Boehner said Sunday that he wants a two-stage process. While he would not publicly detail what that entails, others have said it involves roughly a $1 trillion debt-ceiling increase now, coupled with commensurate spending cuts, and another set of votes early next year.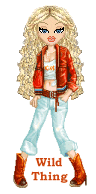 Wild Thing's comment........
I just keep thinking if we had a conservative as president even with only one of the Houses majority Republican, this whole mess would not be happening. It would have been done correctly back when it was supposed to be done.
And of course there would not be any Geithner (no tax payer) in charge of anything.
Posted by Wild Thing at July 25, 2011 04:45 AM
---