« Mark Levin Show: Jim DeMint on McConnell Debt Limit Plan: "I Guarantee this Plan is Going Nowhere" | Main | House Oversight Committee Chairman Darrell Issa Investigates White House Political Activities »
July 13, 2011
Obama Went Around Congress To Get Muslim Who Opened Fire At Army Recruiting Station In Little Rock, Ark.Tried For Murder Not Terrorism.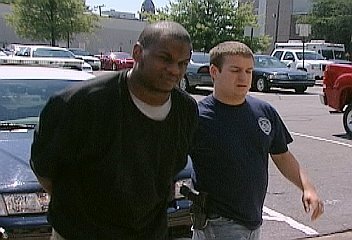 TERRORIST - Abdulhakim Mujahid Muhammad, 23, is escorted from the Little Rock police headquarters Monday, June 1, 2009 in Little Rock, Ark.

EDITORIAL: Arkansas jihad--Obama ignores the homegrown terror threat
Obama ignores the homegrown terror threat
An admitted jihadist who killed an American soldier on U.S. soil will be tried next week in Arkansas on a state charge of capital murder - not terrorism. This is odd, considering that the Obama administration recently went out of its way to bring a Somali-born jihadist into U.S. federal court to face terrorism charges for what he may have done overseas. Perhaps the White House thinks that if it turns a blind eye toward domestic Islamic terrorism, it won't really exist.

Abdulhakim Mujahid Muhammad is a textbook case of homegrown terrorism. He was born Carlos Bledsoe in Memphis, Tenn., and converted to Islam at age 20. He was active in radical circles, traveled to the Middle East and married a Yemeni woman. In 2008, he was arrested in Yemen for a visa violation and was found to have counterfeit Somali identification documents. He was held in jail and interviewed by FBI agents but was allowed to return to the United States in 2009. He was interviewed once by the bureau upon his return but reportedly was not placed under surveillance.
On June 1, 2009, Mr. Muhammad allegedly opened fire on an Army recruiting station in Little Rock, Ark., killing Pvt. William Long and wounding Pvt. Quinton Ezeagwula, who were outside taking a break. Mr. Muhammad was picked up by police later that day; in his vehicle they found an SKS assault rifle, a scope, a laser sight, a silencer, two pistols and hundreds of rounds of ammunition. He said he was angry at the U.S. treatment of Muslims and involvement in wars in Iraq and Afghanistan. He wanted to kill as many service members as he could.
The Little Rock shooting did not get the attention given to higher-profile jihadist incidents such as the Fort Hood massacre in November 2009 or the botched Christmas Day 2009 underwear bombing attempt. In all three cases, the bureaucracy ignored clear warning signs of potential terrorist activity. In all three cases, there was a known link to Yemen and American-born al Qaeda terrorist Anwar al-Awlaki. Like Fort Hood shooter Maj. Nidal Malik Hasan, Mr. Muhammad is a homegrown jihadist.
The Justice Department's lack of interest in the Arkansas shooting case is consistent with the administration's attempts to delink radical Islam from terrorism. This also was the case with the Fort Hood shooting, where the administration doggedly ignored all aspects of Maj. Hasan's jihadist motives for the attack and initially refused to classify it as terrorism. This was a neat trick considering Maj. Hasan yelled the jihadist war cry "Allahu akbar!" before opening fire.
It's not as though the administration is afraid of bringing terrorists to federal courts. Mr.Obama ordered the Justice Department to do an end run around Congress to charge accused Somali terrorist Ahmed Abdulkadir Warsame with federal crimes and grant him full due-process rights even though he is not an American citizen and had not conducted an attack inside the United States.

Mr. Obama seems desperate to have foreign jihadists face federal judges and equally driven to deny that jihadism has sprouted on American soil. Perhaps Mr. Obama believes that the president on whose watch Osama bin Laden was killed cannot be called soft on terrorism, but the case of Abdulhakim Mujahid Muhammad may prove otherwise.
.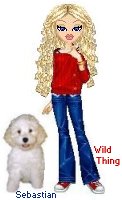 Wild Thing's comment........

"Obama ignores the homegrown terror threat."

0bama IS the homegrown terror threat.
Posted by Wild Thing at July 13, 2011 03:48 AM
---
Comments
This is also another Black on White crime (which Holder will not prosecute)
Posted by: Dave 18Zulu at July 13, 2011 12:45 PM
---
..phoney Somali credentials, married a Yemini woman, traveled extensively around the Muslim world-who paid for this guy's travels? If this man is not a terrorist with definite ties to global terrorist organizations than I am Lady GaGa. "The*Ruler" and Eric "Dick" Holder refuse to acknowledge the existance of Muslim terrorism , much less home-grown terrorists unfortunately made in the USA. They want to treat this guy as an ordinary criminal who committed an ordinary street crime...
Posted by: Willy at July 13, 2011 05:50 PM
---
Dave, your right, Holder sure has controlled who he will prosecute and for what.
Posted by: Wild Thing at July 14, 2011 01:36 AM
---
Willy, well said, that is exactly what they are wanting to do too. Thanks Willy.
Posted by: Wild Thing at July 14, 2011 01:39 AM
---