« Republicans Have Passed A Budget, and Passed a Plan to Raise the Nation's Debit Ceiling Also Cutting Spending – Only to be Rejected by Obama | Main | Rep. LTC Allen West Gives A Great Speech About Leadership »
July 25, 2011
Obam Involved In Wisconsin Recalls And This Is From The Chicago Trubune

Barack Obama's team is involved with the Wisconsin RECALL campaigns against six Republican State Senators, effectively organizing the "ground game" for the RECALL effort.
Obama's political wing involved in Wisconsin recalls
President Barack Obama's political arm at the Democratic National Committee is getting involved in the Wisconsin state Senate recall elections.
Obama's Organizing for America is pulling together volunteers in Madison this weekend to knock on doors and make phone calls in support of Democrats in eight recall elections.
The group sent an email Thursday night to supporters soliciting volunteers.
The group's Wisconsin field director says Organizing for America will be providing support to volunteers working on the recall elections. Six Republicans and two Democrats face recall elections next month.
Obama's group was also involved with helping to organize protests in Madison in February over Gov. Scott Walker's collective bargaining proposal, which spurred the recalls.

The Campaign to Defeat Barack Obama
We have uncovered countless evidence of Obama's involvement in these RECALLs and have been trying to get their activities exposed. You see, these RECALLs are all part of a master plan.

If Democrats win just 3 of the 6 RECALLs being waged against Republicans, here's what they will gain:
*They will take control of the State Legislature away from Republicans and be able to block Gov. Scott Walker's entire legislative agenda.

*They will then proceed with the already announced RECALL campaign to unseat Gov. Scott Walker.

*They will then have the political power in place to grab Wisconsin's 10 Electoral Votes in next year's presidential election.
.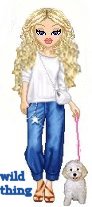 Wild Thing's comment........
The fact that Obama's political organization is in Wisconsin looking to corrupt the politics there is proof enough that we must never ever let our guard down. Obama does whatever he wants and the damage is huge and greater by the second.
Posted by Wild Thing at July 25, 2011 04:47 AM
---
Comments
One other thing will happen if Democrats win. Wisconsin will fall into the pits of ruin and become a socialist hellhole.
Posted by: BobF at July 25, 2011 06:28 PM
---
Bob your so right, thank you for pointing that out. This is so huge what they are doing and so evil.
Posted by: Wild Thing at July 26, 2011 02:10 AM
---