« From The Left: Independence Day Celebrations For Right Wing Propagandists by Dr. Alan Bates, MD. | Main | A Statue Honoring President Ronald Reagan In London As A Tribute To His Presidency »
July 05, 2011
Nation's Largest Teachers Union Endorses Obama Re-election ~ Illiterate Dolts With Tenure Bought By Their Socialist Obama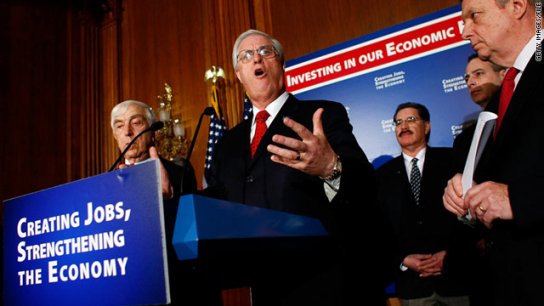 Dennis Van Roekel, center, is the president of the National Education Association, which represents 3.2 million educators


Nation's largest teachers union endorses Obama re-election
A year earlier than usual, the nation's largest teachers union on Monday endorsed President Barack Obama for re-election in 2012.
The nation's largest teachers union voted Monday to support President Barack Obama's 2012 re-election bid, marking one of the earliest union endorsements for the administration.
About 72 percent of the National Education Association's representative assembly voted to recommend the president's candidacy to its 3.2 million members, despite past disagreements between the Obama administration and many rank-and-file teachers who dislike parts of the president's reform agenda.
An estimated 5,414 members cast their support for the president while 2,102 members said no during the summer convention held in Chicago.
The NEA becomes one of the first labor unions to formally support the president in 2012.
"We have the same shared vision of America. (The president) has always talked about the importance of education from preschool to the graduate level," said NEA President Dennis Van Roekel. " I don't mind fighting on how to get to that shared vision. I believe out of that discussion may come ideas that neither one of us thought about and may be better."

It is the earliest endorsement ever made by the union, according to Van Roekel. Indeed, the Republican field of candidates has not winnowed to a single candidate to oppose the president.
.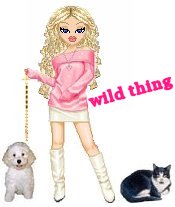 Wild Thing's comment.......
NEA endorses Mondale. NEA endorses Carter. NEA endorses Dukakis. NEA endorses Clinton. NEA endorses Gore. NEA endorses Kerry. NEA endorses Obama.
No surprise, it is sad though for the few teachers that are good, and do NOT drink obama's kool-ad of communisim/socialism.

NEA == Not Educating Anybody

July 2, 2011 (CHICAGO) The 14 Wisconsin state senators who left the state to avoid voting on a collective bargaining bill were honored by educators in Chicago Saturday.

Six of them were on hand to receive the Friend of Education Award from the National Education Association..."
Posted by Wild Thing at July 5, 2011 05:50 AM
---
Comments
The only shared vision the NEA wants is their share of taxpayer money to line their pockets. They could care less about the kids and education; it's all about money and power for them.
Posted by: BobF at July 5, 2011 07:35 AM
---
I was a teacher,in the Los Angeles Unified School District, in the 60's when the the idea of Union Representation was first proposed.
It is my recollection that there were two competing organizations seeking to represent us. Both were headed by teachers. UTLA(United Teachers of Los Angeles) eventually prevaled.
We had a strike, in which I reluctantly participated, which eventually led to negotiations with the District that granted us raises of 8% a year over the following 3 years. This was a real godsend and it actually brought teachers' salaries on line with other professionals.
From that time forward the Union spent less and less time looking out for the teachers, and more time supporting items from the Progressive/Leftist agenda, as to what should be funded and taught in the schools. As a matter of fact those 8% raises were quickly negated and negotiated away by the Union, in the form of mandatory furlough days, meeting attendance on our own time,and other things that in essence required us to work for free.
It was my observation, along with a lot of other teachers, that those in leadership quickly lost sight of what it was like to be in the classroom every day, once they got elected. I have the feeling that this is similar to what goes on in most Unions.
Put, simply, Power Corrupts. Never more evident than in leadership no matter what Union we're talking about.
Posted by: Sean at July 5, 2011 10:24 AM
---
..and they ask us why we home-school our children..
Posted by: Willy at July 5, 2011 10:44 AM
---
During the late 50's after Sputnick there was a big demand for Math and Physics majors, where there hadn't been before. Apparently, the United States was behind the rest of the world in this area. At that time most of our Scientists were German, spoils of the War. But when needed, we as a country, produced them.
Now though kids are hard pressed to get out of high school and at the same time can't read the diploma that is in their hand. We keep hearing all these 'Smart Educators' telling, setting agendas, that seem ironically to coincide with obamas agenda, and none of these kids know the history of the United States, can't prove or even know what congruent angles are, but they sure know how to use a condom.
When we take back our country, education has to be number 1 A on the list.
Posted by: Mark at July 5, 2011 11:13 AM
---
Mark Levin is going to have a ball with this one! He's a thorn in the side of the NEA.
Posted by: Billy at July 5, 2011 02:46 PM
---
Frau Vader is a special needs public school para and we sent our children to private Christian schools... WE received every penny on TUITION CO$T$ in reference to QUALITY EDUCATION in NON-UNION private schools!
Google INNER CITY public school DROP-OUT rates anytime you please...
There are a FEW quality public schools in mostly RED SOUTHERN STATES!
Posted by: darthcrUSAderworldtour07 at July 5, 2011 03:06 PM
---
Fantastic input thank yo uall so much.
Sean thank you so very much for sharing your experiences, I really appreciate it.
Posted by: Wild Thing at July 6, 2011 03:16 AM
---