« Death Toll Rises to 91 After Pair of Attacks in Norway | Main | Obama After 2 1/2 Years As President Still Has NO Plan Himself To Add To Discussions Instead Slams Republicans For Their Many Atempts »
July 23, 2011
Automakers Warn of Huge Job Losses Under OBAMA Fuel Efficiency Plan ~ Obama STOP Destroying Our Country!!!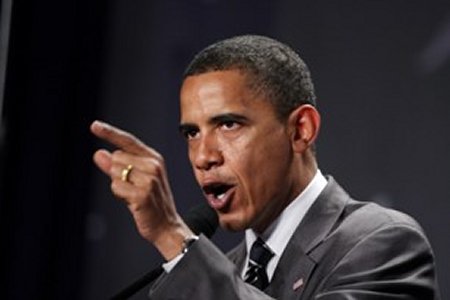 Automakers Warn of Huge Job Losses Under Obama Fuel Efficiency Plan
Automakers are pushing back against an Obama administration proposal that would almost double vehicle fuel-efficiency standards, launching a new ad campaign warning of hundreds of thousands of job losses across the country.

The White House has long been negotiating with automakers and environmentalists over the enormous increase in fuel efficiency standards. But the automakers, who say the standards would stagger the auto industry, appear to be losing faith in the possibility of a compromise.
Obama was hoping to get automakers to sign off on a nearly 100 percent increase in mileage standards by 2025, aiming for another Rose Garden announcement like the one in May 2009 when he announced they would raise it to 29.5 miles-per-gallon for model year 2012, on their way to 34 miles-per-gallon for 2016.
But now the White House has a much bigger goal in mind.

"They're floating ideas to increase this fuel efficiency standard to 56 miles per gallon fleet-wide by the year 2025, which would be a significant ramp-up, even from the fuel efficiency standards that we have set in place to 2016," said Nick Loris of the Heritage Foundation, a conservative Washington think tank.
But supporters of the increase, like Jack Gillis of the Consumer Federation of America, insist it's doable.
"Fifty six (miles-per-gallon) is a sweet spot that is both achievable, reasonable, highly beneficial in terms of as economic standpoint, and will meet the president's goals of dramatically reducing our dependence on foreign oil," Gillis told Fox News.
But the automakers are balking, noting a federal agency called the Energy Information Administration predicted the increased standard would result in a 14 percent drop in sales.
"When manufacturers bring an advanced vehicle technology to market, consumers must be willing to buy it. There is a high level of uncertainty about consumer willingness to pay significantly higher prices for more fuel-efficient vehicles. In recent history, consumers have tended to value upgrades in performance, vehicle size, and other attributes at the expense of fuel economy," an agency report said.
"By the government's own study, (the new standards) will cost so much more that it will result in a loss of about 220,000 jobs," said Ed Tonkin, former president of the Automobile Dealers Association.
The automakers had been hoping for a compromise with the White House, but appear to be losing hope and have now launched a seven-state radio ad campaign.
"A sales drop means job losses and not just with automakers but at hundreds of auto parts suppliers, dealerships and repair facilities across the country," one of the ads says.
"The glass industry, the steel industry, the rubber industry," Tonkin said. "And it goes on and on and on. The financing industry, the delivery companies, the railroads that deliver these vehicles."

In fact, the auto industry argues it alone accounts for one of every five jobs in America.
But supporters of the new standard argue consumers will be drawn to more expensive hybrids because they'd save money in fuel costs.
"If you look at the '56-by-2025' standard, you can save about $6,000 per vehicle because of the dramatic reduction in the cost of fuel for that vehicle," Gillis said. "If you force the market to implement certain technologies, they will figure out a way how to do it. And they'll figure out a way how to do it efficiently and effectively."
But consumers have shown little interest so far. The 30 hybrids now on the market only account for only 2.4 percent of sales. And last year, Ford sold almost twice as many F-150 pickups as all its hybrids put together.

So if consumers want pickups, sport utility vehicles and vans to take the kids to soccer, the automakers would face fines because they have no control over what people buy.
"So even though the government wants them to buy it, it doesn't matter," Tonkin said. "Consumer choice is what's going to matter."

Fuel efficiency standards do make allowances for larger vehicles but not enough, automakers say, to make the proposed standards workable.
One auto industry official put it this way: the new standards "are like dealing with the nation's obesity problem by forcing clothing manufacturers to sell only small sizes."

.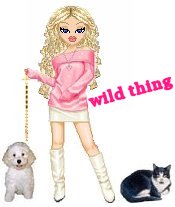 Wild Thing's comment......
Note to Union workers in the auto industry, and you want Obama to have a second term?????

The sad part is when and if these people have to be laid off yes it will be Obama's fault, but the true inncent people that will be hit are all the other businesses connected to the auto industry. Heck even the local diners and other places these people normally spend their money. It is always a ripple effect just like with the oil industry Obama has destroyed, and NASA etc.
Posted by Wild Thing at July 23, 2011 06:50 AM
---
Comments
The automakers and their unions need to pull their heads out of their collective asses. They need to just smile right now and come next year, get behind whoever is running against Obama and every other Demonrat. Support people who have common sense when it comes to EPA standards and fuel mileage.
Posted by: BobF at July 23, 2011 09:45 AM
---
F the unions and God bless the... Confederacy!
These BA$TURD$ put OBAMAO in power so reap what $EED$ of evil one sows...
Posted by: darthcrUSAderworldtour07 at July 23, 2011 04:53 PM
---
Bob, I agree, this is too important. And that is exactly what they should do like you said.
Posted by: Wild Thing at July 24, 2011 04:22 AM
---
Darth, your right, they really are reaping those seeds and I bet a lot of them are hating this, they better be or they are nuts.
Posted by: Wild Thing at July 24, 2011 04:24 AM
---