« Military Chiefs Turn Thier Fire on Barack Obama Over Afghanistan Withdrawal Plan ~ GOOD These Heroes Speaking Up | Main | CAIR Appealing to IRS After Tax-Exempt Status Revoked ~CAIR Never Should Have Been Tax-Exempt !! »
June 24, 2011
Under Obama, U.S. Casualty Rate in Afghanistan Increased 5-Fold ~ Obama's R.O.E.'s !!!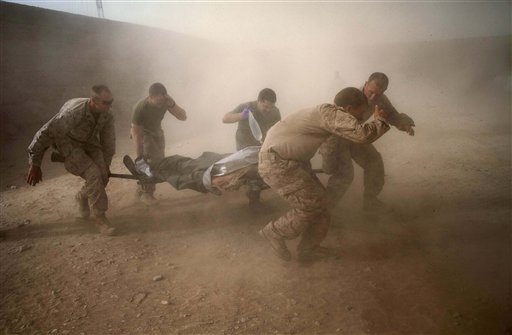 In this picture taken Tuesday, May 10, 2011, United States Marines run through dust kicked up by a Blackhawk helicopter from Task Force Lift "Dust Off", Charlie Company 1-214 Aviation Regiment as they rush a colleague wounded in an IED strike for evacuation near Sangin, in the volatile Helmand Province of southern Afghanistan. (AP Photo/Kevin Frayer)

Under Obama, U.S. Casualty Rate in Afghanistan Increased 5-Fold
The average monthly casualty rate for U.S. military forces serving in Afghanistan has increased 5-fold since President Barack Obama was inaugurated on Jan. 20, 2009.
1,540 U.S. troops have been killed in Afghanistan since Oct. 7, 2001, when U.S. forces began fighting in that country to oust the Taliban regime that had been harboring al Qaeda and to track down and capture or kill al Qaeda terrorists.
During the Bush presidency, which ended on Jan. 20, 2009 with the inauguration of President Obama, U.S. troops were present in Afghanistan for 87.4 months and suffered 570 casualties—a rate of 6.5 deaths per month.
During the Obama presidency, through today, U.S. troops have been present in Afghanistan for 29.1 months and have suffered 970 casualties—a rate of 33.3 deaths per month.
.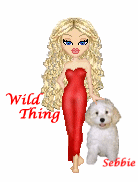 Wild Thing's comment......

Damn obama and his rules of engagment, they are are insane. unprecedented! He made our troops targets for his muslim brothers! He damages troop morale and makes them feel doubt about the support they need.
How many predators and like drones are getting wasted in Libya instead of protecting Americans in Afghanistan???

And sorry but shame on Petraus for accepting them. Remember what Lt.what Col West did, regarding a rule
that endangered his men!!! He cared more about his men!
And making sure homosexuals have full reign in our military will work to destroy morale and safety, just as Obama wants. It isn't about "equality". It's about reducing our military's power in the world.
Posted by Wild Thing at June 24, 2011 04:47 AM
---
Comments
Now he wants to pull the surge troops out and Patreaus doesn't want him too. Hitler didn't listen to his generals either. MAybe there a corallary here.
Posted by: Mark at June 24, 2011 12:56 PM
---
Hey REAR Admirals in the cushy Washington DC CCCP
beltway.... INFIDELS 'R US, eh?
Ever read or see Lawrence of Arabia?
Posted by: darthcrUSAderworldtour07 at June 24, 2011 02:27 PM
---
Mark, wow thank you, thanks for pointing that out.
Posted by: Wild Thing at June 25, 2011 12:43 AM
---
Darth, yes, excellent movie.
Posted by: Wild Thing at June 25, 2011 12:46 AM
---