« Sarah Palin Wants To Terminate All Energy Subsidies, Including Ethanol ~ Good For Sarah Palin! | Main | Desperate Democrats Have To Make Big Deal Of Palin Eating Pizza With A Fork ~ LOL »
June 01, 2011
Sen.James Inhofe Vows to Block Obama's JOB KILLING John Bryson Nomination for Commerce ~ Obama Wants Everyone Out Of Work!

The Commerce Department's mission is to help make American businesses more innovative at home and more competitive abroad. But, instead of making American business more competitive Obama wants to strangle business and punish American business owners.
Obama has nominated a radical green activist as Commerce Secretary. John Bryson, is a radical green activist who thought the democrat's cap and trade bill was "moderate."
Sen. James Inhofe (R-Okla.) website:
"By selecting John Bryson to head the Department of Commerce, President Obama is clearly demonstrating that he has no intention of backing down from his job-killing agenda," Senator Inhofe said. "In fact, it is understandable that President Obama would select John Bryson as his nominee: he is a founder of a radical environmental organization and a member of a United Nations advisory group on climate change. Mr. Bryson once called the Waxman-Markey cap-and-trade bill 'moderate'. This is legislation that would cost American taxpayers billions of dollars, destroy hundreds of thousands of jobs, and hurt families and workers by raising the price of gasoline and electricity. I will be working actively to defeat this nomination."

Also, House Oversight and Government Reform Committee Chairman Darrell Issa (R-Calif.) blasted President Obama on Tuesday for nominating a "green evangelist" to be the next Commerce secretary.
.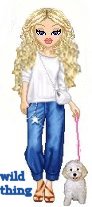 Wild Thing's comment........
GOOD!!!!
I want the Republicans to fight every single freaking thing issuing from Obama and his administration. Make obama's life miserable, make him throw temper tantrums and the world what a loose cannon he really is.
He has threatened, trying to intimidate and bash anyone in his path to demand his way, his agenda be approved. He has got to be stopped.
Posted by Wild Thing at June 1, 2011 04:55 AM
---
Comments
When are people going to open their eyes to what Obama is doing to this nation?
Posted by: BobF at June 1, 2011 07:29 AM
---
Wild Thing...I think I like your style :)
Just found your site today while looking for Sarah Palin @Rolling Thunder and you had some great stuff.
So I started checking it out and I must say it is refreshing to hear it told straight up and to the point.We seem to be on the same page so I will visit again :)
Oh,and BTW---really loved your "answer" to liberals hahahahaha
Posted by: Lady Patriot at June 1, 2011 08:20 AM
---
At least One Senator is taking note of this and is going to fight it. But if he fails to get the nod from the Senate. Obama can appoint this whacko as a Czar for some other post and have him meddle in commerce and scew us more than we are even aware of.
Posted by: Mark at June 1, 2011 09:36 AM
---
Exactly right, Mark.
This guy is so typical of the other nominees that Barry Sotero has put out there, many of whom, have been placed in key government agencies. Every one of them having an agenda that reflects Communist or Socialist leanings.
Barry and his advisors, (Soros, Ayers and company), have been all about tearing the Government down from the very get go.
This is a serious problem. One that will not go away. The General public knows little of this, since the MSM is so complacent and condescending in all of this Administrations actions.
If Obama is allowed to serve a second term, the United States of America will cease to exist as a World Power, and will gradually become a once great nation, as have many of those in Europe.
Posted by: Sean at June 1, 2011 10:07 AM
---
..... In just 524 days WE THE PEOPLE vote Dr. Zhicago and his Baracksheviks out of Washington DC CCCP and RECLAIM that special and blessed CITY ON A HILL!
- DON'T TREAD ON ME & IN GOD WE THE PEOPLE TRUST!
Posted by: darthcrUSAderworldtour07 at June 1, 2011 12:10 PM
---
Hi all,
I've been absent for a while, just can't get caught up. I agree, everything this character Obama does is to the detriment of the American people and for the destruction of our country. If I wanted to live in a third world cesspool I could move, just don't want it shoved down my throat.
Posted by: Bob A at June 1, 2011 03:22 PM
---
Welcome to our special place Lady Patriot. Pull up a chair, pour a tall one and lets take down the lefts 1/2 white dictator wannabe in 2012.
Posted by: Eddie (Enemy of the State) at June 1, 2011 04:01 PM
---
Welcome, Lady Patriot.
We are politically incorrect here and proud of it.
As the banner to Theodore's World reads above:
The PC Free Zone Gazette is American first and Conservative second. It is never anti-American !
We all share a love for God and Country here.
We stand with those that love and defend freedom.
We love America and her noble and exceptional history.
We honor our flag and our constitution.
We love and steadfastly support all our American troops and honor our dead and wounded.
We hold dear and honor the memory of Ronald Reagan whom we read and follow.
We love and support the state of Israel.
With this band of collectivist locos gathered in in the White House in Washington, we believe that now in 2011, Benjamin Netanyahu is the leader of the free world.
We also believe that after a very good scrubbing, on January 20, 2013 the White House will again be habitable and restored to a place of respectful propriety, decency and honor.
Together here with Wild Thing,
We are Americans:
Posted by: Carlos at June 1, 2011 04:43 PM
---
Bob, I wonder too. There are still way too many that think obama is doing the right thing or they are pleased with him. What on earth happened to loving ones country.
Posted by: Wild Thing at June 2, 2011 12:20 AM
---
Lady Patriot, nice to meet you and please stop by often. Thank you for your kindness.
Posted by: Wild Thing at June 2, 2011 12:22 AM
---
Mark, I agree, I hope he can keep this horrible person out. It just never stops with obama. He knows more anti-American people that anyone.
Posted by: Wild Thing at June 2, 2011 12:24 AM
---
Sean, I agree, this is so very serious.
Posted by: Wild Thing at June 2, 2011 12:26 AM
---
Posted by: Wild Thing at June 2, 2011 12:28 AM
---
BobA., good to see you. ((hug))

Posted by: Wild Thing at June 2, 2011 12:29 AM
---
Posted by: Wild Thing at June 2, 2011 12:30 AM
---
Carlos, that is so beautiful. Thank you so much.
((hug))
Posted by: Wild Thing at June 2, 2011 12:31 AM
---