« Obama Speech About Afghanistan (Mostly About Obama) He Does Not Want Victory Against His Taliban Buddies | Main | Military Chiefs Turn Thier Fire on Barack Obama Over Afghanistan Withdrawal Plan ~ GOOD These Heroes Speaking Up »
June 23, 2011
Senate Democrats Seek NEW ( Another! ) Economic Stimulus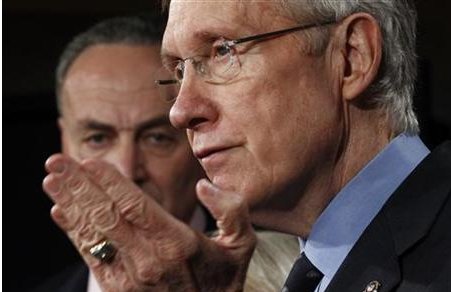 Senate Democrats seek new economic stimulus

Wed Jun 22, 2011
WASHINGTON
Democrats in the Senate on Wednesday called on Vice President Joe Biden to include new economic stimulus spending in deficit-reduction talks as a way of lowering the 9.1 percent jobless rate that is hobbling the economic recovery.
Senate Majority Leader Harry Reid made the proposal to the White House, Richard Durbin, the No. 2 Democratic senator, told reporters.
"The Republicans are fixating on the budget deficit and it's a serious problem," Durbin said.
But citing the conclusions of a presidential deficit-cutting commission that he served on last year, Durbin added, "Get the recovery right before you get in this deficit cutting mode ... get people back to work. Let's start moving in that direction."
A senior Democratic aide said the job-creation idea Senate Democrats are now pursuing represented a pivot in the deficit-reduction negotiations.
He said the idea presented to the White House has three components to help create jobs: new infrastructure spending, a payroll tax cut and support for clean energy jobs.
He did not say how large the infrastructure spending proposal would be. In 2009, President Barack Obama won enactment of an $814 billion economic stimulus that Republicans opposed as wasteful spending.
The aide said the White House appeared to support extending the current payroll tax cut for employees, although there has been discussion on Capitol Hill of also expanding that tax cut to employers.
Biden is to return to the Senate on Wednesday for another meeting with the bipartisan group of lawmakers looking for ways to significantly reduce deficits. A deep cut in spending -- in the neighborhood of $4 trillion over a decade -- is a Republican requirement for allowing a vote to increase U.S. borrowing authority that is hitting up against a $14.3 trillion limit.
The group is facing an August 2 deadline for resolving the debt limit problem and thinks that it needs to make some decisions within the next few days in order to give the Senate and House of Representatives enough time to write and pass spending cut and debt limit legislation.
Durbin told reporters he thought that effort could become a "two-step" process containing a "serious down payment on the deficit" followed by more work on long-term savings.
"We're just not going to be able to accomplish (all of) it by August 2," Durbin said.

The Biden group has aimed to raise borrowing authority by enough to get through 2012 and next year's presidential and congressional elections.
"I hope Vice President Biden can get an agreement that takes us through the election. I don't know if he can," Durbin said.


.

Dems call for stimulus in debt deal as CBO offers warnings

Senate Democrats on Wednesday said stimulus measures should be included in a debt-ceiling deal even as a new Congressional Budget Office (CBO) report shows public debt surging to nearly twice the economy's size by 2035.

The Fed lowered its outlook on the economy on Wednesday, predicting it would grow between 2.7 and 2.9 percent in 2011, down from an earlier 3.1 to 3.3 percent estimate in April.
Schumer argued Republicans are focusing on the deficit at the peril of the economy, and that infrastructure spending and support for clean energy are other stimulus measures that should be considered by Congress.

House Majority Leader Eric Cantor (R-Va.) cast the CBO report as evidence that Washington needed to reduce regulatory barriers to business while cutting spending. In a statement, he criticized Democrats for proposing stimulus spending.

The CBO's outlook presented two possible forecasts, both of which showed the nation's finances deteriorating over the next quarter-century.

.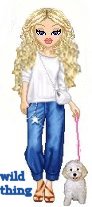 Wild Thing's comment........
More fiscal insanity from the Dems!
This is like a medieval barber performing a bloodletting on someone dying of anemia.
Sure dems let's dig the hole a little deeper that should do the trick. Where going to dig so deep pretty soon we'll be in China.
Posted by Wild Thing at June 23, 2011 06:55 AM
---
Comments
The Dems at every level just don't get it.
The only jobs that are really created by the Democrats are Government jobs. Through the enacting more regulations, assessing more taxes, and putting more restrictions on Private Enterprise, there will be the need for more bureaucratic positions created, to oversee all of this.
Posted by: Sean at June 23, 2011 10:25 AM
---
Who sang the song MATERIAL GIRL / WORLD? These Woodstock mud pit babies and hippies in power (not flower power)make me vomit... Keep up with the JONE$E$ and plastic credit cards and debit cards... God is merciful or he would flush the toilet and begin again like he did with Noah's Ark over 2,000 years ago (Book of Genesis)!

Posted by: darthcrUSAderworldtour07 at June 23, 2011 01:11 PM
---
..Sean is right:gummit does not create jobs-not real jobs that produce REAL goods and services to meet REAL demand that occurs naturally. Gummit "jobs" are responsive only to COMMAND (not DEmand) and control. Gummit "created" jobs are about digging one hole only to fill another. History here and abroad has proven that gummit jobs programs are a loser, but look who is in charge here: Harry "Digger O'dell" Reid, America's mortician and "Joey Plugs" Biden who says that "jobs" is a three letter word! Reagan is still right: get gummit off our backs!!! THAT is how jobs are created.
Posted by: Willy at June 23, 2011 07:22 PM
---
Sean, your so right. They lie every time they say there are more jobs because it is exactly what you said, these are government jobs.
Posted by: Wild Thing at June 24, 2011 12:11 AM
---
Darth, your right, and we could use that flushing them out right now more then ever.
Posted by: Wild Thing at June 24, 2011 12:14 AM
---
Willy, all of that is so true. Well said.
Posted by: Wild Thing at June 24, 2011 12:17 AM
---

The remarkable thing is the failure to pass fill in the blank tests...
1) Doing the same stimulus over and over again and expecting that one of them will succeed is __________
2) The unemployment number rose again this month ________
Your choices are:
a) good policy b) unexpectedly
c) Predictably and d) Insane.
Answering either 'a' or 'b' to either question is a failing grade but most newshows fail at least once a month.

Posted by: Avitar at June 24, 2011 02:12 AM
---
Avitar, thank you, good way to put it too.
Posted by: Wild Thing at June 25, 2011 12:13 AM
---
We want them to be stuck on stupid for next year's election but they are not going to stop giving at this rate.
Posted by: Avitar at June 25, 2011 04:11 AM
---
We want them to be stuck on stupid for next year's election but they are not going to stop giving at this rate.
Posted by: Avitar at June 25, 2011 04:12 AM
---