« After Idiot Obama Blamed ATM Machines...Check This Out ...Save The Economy: BAN ATMs ~ LMAO | Main | The Republican Leadership Conference »
June 19, 2011
Ron Paul Wins Straw Poll, Huntsman Places Second ~ Good God No Way!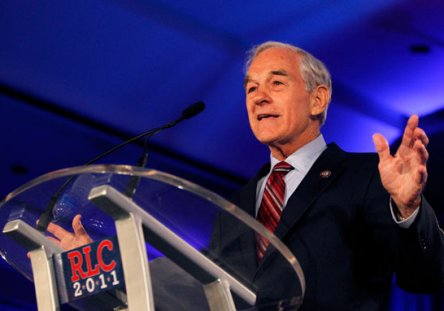 Ron Paul Wins Straw Poll, Huntsman Places Second

Texas Republican Rep. Ron Paul walked away from the Republican Leadership Conference Saturday with another straw poll victory. Paul received 612 of 1542 votes cast, just under 40 percent.
Paul's campaign characterized the result as a "shockwave" in a message emailed to supporters after the vote.
That shock was palpable in the ballroom of the Hilton Riverside Hotel when Paul's numbers were announced, with a wave of boos rippling throughout the crowd. The emcee declared, "I'm just the messenger" as Paul's remaining backers fought back by cheering and clapping.
By the time the remainder of the results had been read and Paul had been confirmed as the winner, the jeering returned, as Paul's voters on the floor clapped and cried out their candidate's name. Although Paul's supporters overflowed into the hallway Friday, most were absent for Saturday's proceedings.
One Paul supporter, who declined to provide his name, told The Daily Caller that he was "a little disappointed" by the behavior exhibited by some of the supporters of losing candidates.
Minnesota Rep. Michele Bachmann, who spoke Friday, came in third place with 191 votes. Also at the weekend conference were Herman Cain, who scored 104 votes, former Speaker of the House Newt Gingrich, who received 69 votes, and former Pennsylvania Sen. Rick Santorum, who won 30 votes.
Perhaps an even bigger surprise than Paul's win was the second-place finish by former Utah Gov. Jon Huntsman. Huntsman placed second with 382 votes despite skipping his scheduled appearance Friday, citing health issues. Gov. Mitt Romney, who beat Paul by one vote in a straw poll held here a year ago, came in fifth with 79 votes.
One potential candidate who was not on the straw ballot, Texas Gov. Rick Perry, spoke to a welcoming crowd. Many present were hoping that Perry would announce his own run for President during his address, but it did not happen.
.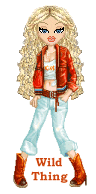 Wild Thing's comment......
These are caucus polls, meaning whoever can stack the most people in an auditorium, will win.
Another useless and irrational RLC poll – none of which has EVER been even CLOSE to predicting the actual candidate.

By again voting for Ron Paul, the RLC attendees disgrace and embarrass the REAL conservative movement, which is committed to having candidates that can actually WIN A NATIONAL ELECTION, yet remain true to conservative principles and ideals.
Posted by Wild Thing at June 19, 2011 05:47 AM
---
Comments
...Ron Paul runs his bogus presidential campain every 4 years so he can siphon off campain $$ and when the contributions slow down he withdraws from the POTUS race and returns to his congressional district in TX with such a huge warchest that no one of either party tries to run a serious race against him. Ron Paul is neither a conservative nor a libertarian. He is an "anti-corporate" populist who believes, for example that tax reform should consist of removing individuals from the income tax roles and making only corporations pay all of the taxes! His kind want to restore the USA to EXACTLY what it was in 1789.
Didn't he tell his myrmidons to vote for Obama in 2008 after he was out of the GOP race? Huntsman is Karl Rove and the RINO insiders go-to guy if Romney loses ground. Gov. Perry is certainly worth a look but I have concerns about his stance on immigration...
Posted by: Willy at June 19, 2011 08:19 AM
---
Its too early to believe in any polls. Escpecially where Ron Paul is concerned. 1500 people does not make a president. And who knnows who counted the ballots, whether the polls were stacked in Pauls favor. The same thing happened the last time he rad. So I wouldn't get to down over this one.
And besides, the RNC has RINO Romney leading in there poll. Paul will get his obligatory 30,000 votes, and then wrinkle like a cheap suit.
Posted by: Mark at June 19, 2011 08:52 AM
---
Remember back 4 years how the Ron Paul supporters trolled the blogs to interject their support for Paul. We can expect that again.
Posted by: BobF at June 19, 2011 08:54 AM
---
Willy, thank you so much. I forgot that Ron Paul told his voters that.

Mark, I agree, way too early. Amazing though how so many polls all over the internet say Ron Paul. I honestly think the dems are messing with the voting on many of them.

Bob, your right, they invest blogs. I am so glad I have mine set to needing approval if someone is not a regular here.
Posted by: Wild Thing at June 20, 2011 12:22 AM
---