« Exposing Obama's So Called "Recovery Summer" Ad By American Crossroads | Main | Gore Lauds Romney On Climate Position ~ Political Death By Global Warming »
June 16, 2011
Rep. Peter King Answers Back Democrat's 'Racism' Charge On Muslim Radicalization in Prisons ~ Good For King!
Chairman Peter King addresses "racist" charge at hearing on prison radicalization

Rep. Laura Richardson (D-CA) says the Committee hearing on Muslim radicalization in U.S. prisons "can be deemed as racist and is discriminatory." Richardson complained that the hearings were focusing specifically on Muslim radicalization and not others like the Aryan Nation.

Rep. Peter King pointed out that the Democrats had control for four years and never once had a hearing on anything involving skinheads, Nazis, or the Aryan Nation. King said, "Suddenly this issue emerges when we start talking about Muslim radicalization…we have a judiciary committee to deal with other issues in the prison…If we find out that neo-Nazis are allied with a foreign power and are coming to this country we will investigate it."
Also Rep. Pete King (R-N.Y.), the committee chairman, quickly shot back that he disagreed "100 percent" with Richardson.
"The purpose of this committee is to combat Islamic terrorism because that is the terrorist threat to this country. If we find out that neo-Nazis are allied with a foreign power and they come into this country, we will investigate it," King said.
.

About the person saying it is racist....~ Wild Thing

California Democrat, Rep. Laura Richardson, has been under the House Ethics microscope since the fall of 2009. She defaulted six times on home loans, left a trail of unpaid bills in her wake and allegedly failed to report required information on her financial disclosure forms while receiving special treatment from a lender. While the panel cleared her of "knowingly" accepting favors, she is reportedly the subject of a second probe into using employees on government time to work on her political campaign."

.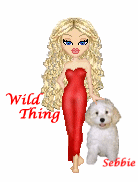 Wild Thing's comment........
The Democrats need to get in touch with reality. Plus it is getting beyond old when everytime a Democrat does not like what is being done or said they pull the race card.
Good for Peter King!! Stay strong!!!
Posted by Wild Thing at June 16, 2011 04:47 AM
---
Comments
Somebody is fianally calling a spade a spade. Congressman King did an outstanding job. Keep up the good work Congressman.
The gentle lady...HA... should have said the Fatlady.
Posted by: Mark at June 16, 2011 08:29 AM
---
The BeaTleS infamous WHITE ALBUM (came out when Wild Thing was touring 'NAM with Bob Hope in '69)
had a classic hit that said, "So you want a REVOLUTION...." I see a Millennium CRUSADE on the horizon of the sun that OUR GOD ALMIGHTY created and not false gods!
In a prison up here the Mudslimes wanted the brick CROSS sandblasted off the entrance and thank GOD the warden and chaplain said HEAVENS NO!
Ramadamn is early this year too come August 1st...
Posted by: darthcrUSAderworldtour07 at June 16, 2011 09:22 AM
---
Mark, hahha yes.
Darth, oh wow, I am so glad that warden and chaplain did not give in. Thanks Darth I had not heard about that happening.
Posted by: Wild Thing at June 17, 2011 12:34 AM
---