« Democrat Rep. Jerrold Nadler (D-NY): President Obama 'Becoming an Absolute Monarch' | Main | NY Catholic Bishops Now Expect Efforts 'to Enact Gov't Sanctions Against Churches' »
June 26, 2011
Pelosi DEMANDS A Seat At The Table In Final Talks On The Debt-ceiling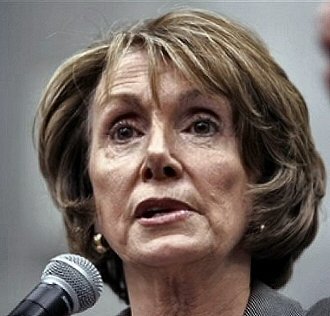 Pelosi demands a seat at the table in final talks on the debt-ceiling
House Democratic Leader Nancy Pelosi (D-Calif.) will demand a seat in the table for the final talks on the national debt limit, putting a strong liberal voice in the room.
Pelosi and House Democrats were left out of the negotiations between President Obama and Senate Republican Leader Mitch McConnell (R-Ky.) last year that extended nearly all of the Bush tax rates though 2012.
Pelosi didn't participate in the final high-level talks over fiscal 2011 spending levels either.
But now she's demanding her say at a time when many of her House Democratic colleagues are disappointed in Obama's level of consultation with their caucus.
"If they don't have the votes, House Democrats have to be at the table," said a House Democratic leadership aide.

Pelosi stayed out of the talks on crafting a continuing resolution funding the rest of 2011 that included $38.5 billion in spending cuts because House Speaker John Boehner (R-Ohio) and Majority Leader Eric Cantor (R-Va.) expressed confidence they would pass it without Democratic help.
But, in the end of that debate, the Republican votes fell short, and GOP leaders needed help from House Democrats. Democrats went along with a deal they had almost no part in negotiating because they wanted to avert a government shutdown.
The experience left a bitter taste in their mouths, and Pelosi won't let it happen again.

Although she is the minority leader in a chamber that gives the minority party few powers, Pelosi believes she has leverage in the debt-limit debate.
"We know that they do not have 218 votes for any package that increases the debt limit," said the Democratic leadership aide of House Republican leaders.

Flexing her muscle, Pelosi asked for and got a meeting with Obama on Thursday morning to discuss the next phase in the negotiations.
Sen. Jim DeMint (R-S.C.), a leader of the Senate Tea Party caucus, warned of this on Friday when he told ABC News that Republicans who voted for a debt-limit increase without massive spending cuts and a balanced budget amendment would lose reelection.
"Based on what I can see around the country … not only are those individuals gone, but I would suspect the Republican Party would be set back many years," DeMint said.
"It would be the most toxic vote," he said.
The debt-limit talks that were led by Biden came to an end last week when Cantor pulled out and said it was time for Obama to get involved. Reps. Chris Van Hollen (D-Md.) and James Clyburn (D-S.C.) represented House Democrats in those meetings.
Now the talks have moved to the very highest leadership levels with Obama planning to meet Reid and McConnell on Monday.
The president held a secret meeting with Boehner on Wednesday night.
Pelosi has made it clear that this time she intends be a part of that elite group as well.

.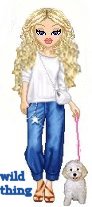 Wild Thing's comment........

Pelosi has no leverage. She has no power. Boehner should rub her nose in it.
LOOK at how many times that Prune faced communist locked the Republicans completely out. Then even turned out the lights and power to the microphones.
Tell her 'We need to pass the bill so you can read what's in it"! That's what she said about Obamacare.
Posted by Wild Thing at June 26, 2011 04:50 AM
---
Comments
She should be allowed as much access to this panel as she allowed the republicans during the Health Care debate...and how much was that...NONE.
Posted by: Mark at June 26, 2011 08:38 AM
---
If she is allowed to participate, the Republican Leadership will have taken a giant step backward.
Posted by: Sean at June 26, 2011 10:53 AM
---
The look on her face reminds me of pictures of Hitler in the bunker in 1945. It is probably more like March of 1944 for her but I can hope.
Posted by: Avitar at June 26, 2011 10:45 PM
---
Posted by: Wild Thing at June 27, 2011 04:25 AM
---
Sean, I agree, that is just what would happen too.
Posted by: Wild Thing at June 27, 2011 04:28 AM
---
Avitar, good one, yes she does look like that.
Posted by: Wild Thing at June 27, 2011 04:30 AM
---